Want to know more about sex in Munich?
The capital of Bavaria and third largest city in Germany, Munich is home to around 1.5 million residents and host to almost 7 million tourists each year. There is a great nightlife with plenty of licensed adult venues in operation for your entertainment.
In this Sex In Munich guide, we take a look at the fully legalised local sex industry, including the Munich escorts scene, popular local brothels (or laufhauses), strip clubs, as well as erotic massage, FKK and swinging clubs. We'll also take a look at some strong options for hooking up in Munich, including what the local women are like – and how you can improve your chances of getting laid. 😉
---
---
How To Get Laid In Munich
As with other major German cities, Munich is blessed with some of the most diverse (and legal!) adult entertainment on the continent. The city is a hothouse of brothels, strip bars and swinging clubs.
But you might also be wondering – how easy is is to hookup in Munich? You know, the old fashioned way… by meeting women in bars, clubs, or parks.
Munich women are typically more conservative when it comes to hooking up, or jumping in to bed. The city might have a bouncing sex industry, but you'll need to be on your game if you want to get lucky picking up the natives.
What Are Girls Like in Munich?
Munich might be better known for its annual Oktoberfest celebration, its beer halls, and its museums but if you're traveling during the off-season, you can rest assured that there will still be plenty of beautiful women to meet. The city is full of young, attractive professionals who work in a variety of industries.
Most of the girls you'll meet in Munich will be open-minded and easy-going, and they'll be more than happy to share a beer with you at one of the city's many beer gardens. If you're looking for something a little more high-energy, you can always try your luck at one of the city's nightclubs. Just be aware that Munich isn't as large as Berlin or even Hamburg.
The chances of finding a quick date are far greater in the capital city than in Munich. The city has a much larger population, which means that there are more singles to choose from. The city is also more cosmopolitan than Munich and has many more entertainment options, which makes it easier to find things to do on a date.
Overall, Munich is a great city for dating, though. It is smaller and more relaxed than Berlin, but it still has a lot to offer. The city has a great nightlife scene and there are many things to do during the day. If you are looking for a more traditional dating experience, then Munich is the place for you.
The girls in Munich are a little more conservative than in other large cities but don't let that put you off. Munich is still a large and cosmopolitan urban center that's home to the most progressive people in all of Bavaria. Just know that women's fashion will skew more traditional rather than Berlin's industrial, streetwear aesthetic.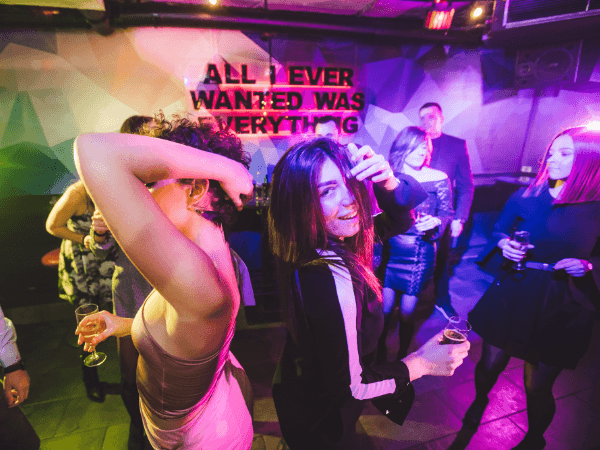 How to Hook Up with Girls in Munich
Before you start pulling girls in Munich, you'll need a crash course in what to expect. Munich has a reputation for being home to the rich and snooty so don't be surprised if you get shot down right away. Here are a few tips to help you make a strong first impression:
Pick the right time: Girls in Munich are career driven so don't expect to indulge in many daytime dalliances unless you're hooking up with other tourists.
Get straight to the point: Women in Munich don't have time for your small talk. When you start a conversation, get right to the point and lead with something interesting that can spark a discussion. If they're not interested, you will immediately feel the cold shoulder but don't take it personally.
Look the part: This isn't Berlin. Women in Munich like a man with a little more traditional style. Think collared shirts, button-downs, and well-tailored pants. Leave the sneakers and hoodies at home.
Know your stuff: Women in Munich are well-educated and well-traveled. If you want to impress them, make sure you can hold your own in a discussion about current events, politics, art, and history.
Don't be a creep: This should go without saying but be respectful and don't make any unwanted advances. If a girl is not interested, she will make it very clear.
Best Places to Meet Girls in Munich
Now that you know what to expect, it's time to start planning your approach. Keep in mind that you likely won't get lucky during the day but it's still a great time to meet people, make an impression, and then schedule a date or hookup later. So, with that in mind, check out these top spots.
Meeting Women During the Day
The English Garden: This is one of the most popular spots in the city and it's easy to see why. The park is huge and there's always something going on. On any given day, you'll find people sunbathing, playing sports, or just walking around. The best time to visit is during the summer when the weather is nice and the girls are out in force.
The Isar: This is a popular spot for young people to hang out and it's easy to see why. The river is beautiful and there's always something going on. Whether you're looking to sunbathe, people-watch, or just relax, the Isar is the perfect place to do it.
The Viktualienmarkt: This is Munich's largest outdoor market and it's the perfect place to find a date for lunch. The market is full of fresh produce, delicious food, and cute girls. The best time to visit is on a weekday when it's less crowded.
The Residenz: This is one of Munich's most popular tourist attractions and it's easy to see why. The palace is gorgeous and the grounds are full of beautiful gardens. The best time to visit is during the summer when the weather is nice and the girls are out in force.
Meeting Women at Night
The Hofbräuhaus: This is one of Munich's most famous beer halls and it's always packed with people. The atmosphere is rowdy and the beer is flowing but it's still a great place to meet girls. Just be warned that it can be a little overwhelming if you're not used to large crowds.
The P1: This is one of Munich's most popular nightclubs and it's always packed with people. The club is huge and there's always a great party going on. If you're looking to meet girls, this is the place to be.
The Muffathalle: This is a popular concert venue and it's always packed with people. The venue is large and there's always a great show going on so don't be afraid to swing by and be confident when you approach any of the girls.
The Bayerischer Hof: This is a popular hotel and it's always full of people. The hotel is known for regularly hosting events, there's a bar, and you're sure to meet someone interesting no matter what happens.
Top Munich Dating Tips
Even if you know what to expect and where to go, you may need a little extra help before you seal the deal. If you're interested in dating long-term, these tips will become vital to the health and longevity of any relationship:
Munich women like to be pampered: If you're going to date a Munich girl, be prepared to spend a little extra on dates and gifts. Women in Munich like to be treated well and they expect their partners to do the same.
Munich women are independent: At the same time, women in Munich are strong and independent. They're used to taking care of themselves and they don't need a man to do it for them. Most women in Munich are highly driven and have their own careers so don't be jealous if she's focused on herself more than you.
Munich women are loyal: Women in Munich are known for being loyal and faithful. They're not the type to cheat or play games. Although Berlin has a reputation for its loose morals, Munich is quite the opposite so don't feel that you can step out of bounds because it's not the local culture.
Munich women are family-oriented: Women in Munich are known for being family-oriented. They're the type of women who will want to settle down and have children. Bavaria is the most conservative state in Germany and many Bavarians maintain close ties with their parents and extended family.
Munich women know how to cook: Bavaria is known for more than just its landscape. It's also home to a rich and hearty cuisine of which Munich women are proud. Many women in Munich know how to cook and they will often want to share their culinary skills with you. If you're lucky, you may even get a home-cooked meal.
At the end of the day, just be confident, intelligent, and make a good impression. Focus less on impressing her and instead try to become an impressive person who others look up to.
The Top Dating Sites & Apps in Munich
Of course, not every woman in Munich is looking to settle down and start a family. You can still find easy casual sex, just like you would in any city. The trick is to skip the line and go straight to the source by downloading one of the top dating sites in the city.
Tinder: Tinder is the most popular dating app in the world and it's also very popular in Munich. The app is easy to use and it's a great way to meet people. Just be warned that the competition can be fierce.
OkCupid: OkCupid is a popular dating site that's been around for a while. The site is easy to use and it's a great way to meet people. The only downside is that the site is geared more toward relationships than hookups.
Bumble: Bumble is a popular dating app that's similar to Tinder. The main difference is that the app is designed to put women in control. That means that you'll need to make a good impression if you want to match with her.
Hinge: Hinge is a popular dating app that's similar to Tinder. The main difference is that the app is designed to be more relationship-oriented. That means that you'll need to put more effort into your profile and your conversations if you want to succeed.
Lovoo: Lovoo is a German app that's quite similar to Tinder but it focuses more on proximity than swiping. This makes it a top choice for finding quick dates and hookups.
If you really want to increase your chances of success, check out hookup sites like Adult Friend Finder, which will put you in direct contact with sexy singles, MILFs and sugar babies who are looking for a good time in Munich.
Is Prostitution Legal in Munich?
Yes.
Prostitution in Munich is fully legalised and is part of Germany's regulated sex industry.
You can engage the services of professional sex workers in a variety of venues in the city including FKK clubs, laufhauses and brothels. Street prostitution is not permitted in Munich and though there are red-light areas in the city, these service licensed venues only (see 'Street Prostitution', below)
The price of sex in Munich is higher than in other German cities and you can expect to pay at least €50 for a quickie (15-minutes) and upwards of €200 per hour for brothel prostitutes and escorts.
Munich Escorts Guide
There are an estimated 2500 escorts working in Munich providing services from roleplaying teens and international models to mature dominas and busty French maids.
Prices vary as much as the selection of ladies but expect to pay a minimum of €150 per hour with the average rate of an escort in Munich being closer to €250 per hour.
With so much choice, finding a good service with a wide-selection and easy filters is essential.
We've listed some of the escort agencies and directories that provide the details of escorts covering a wide range of budgets and tastes:
Royale Escort
One of Munich's elite escort agencies, Royale prides itself on providing premium quality escorts with sophistication as well as great looks.
Their fees reflect the high-class service provided and a minimum booking of two hours is required for all out-call services at a cost of €500.
There are 18 ladies working on their books ranging in age from 21 to 32; all are well put together and have some excellent profile shots to prove it.
Royale has a good reputation for discretion and quality and can provide escorts relatively quickly though VIP members can expect a faster service.
Tabu Escorts
www.tabu-escort.de/en/ladies.html#1
Tabu Escorts is a top-end escort agency covering most German cities. Unlike some other agencies, they categorise their escorts into three price bands; Silver, Gold and Platinum.
Silver models are independent ladies and offer great service at an entry level.
Gold models are experienced ladies who run their own business and/or have a masters degree or have worked as a model. They speak a minimum of one foreign language, usually English.
Platinum models are one up from Gold and have all of the same qualities but often that 'certain something' which makes them more special. This could be a PhD or they may have worked as a glamour model.
Bookings are for a minimum of two hours and are charged as follows:
Silver: €400
Gold: €500
Platinum: €600
The agency has a hotline for all enquiries which is manned daily from 10.00am to 11.00pm.
Diori Escort
http://diori-escort.com/
00 491782476013
A high end escort service based out of Munich, Diori Escort has a variety of beautiful ladies on their roster.
There are many Escort Ladies in the Bavarian state capital, but for a true High-class Escort Munich you will have to look for a little longer. Like our Escort Munich customers, we also do not do things by halves as Escort Agency in Munich. That's why Escort Munich constantly expanded its offer in the capital of Bavaria. So you can look forward to always nice, first-class Munich Escort Girls for an unforgettable Private Date or Dinner Date. Not only do they have a certain level, they also know how to spoil gentlemen with pure eroticism.
Euro Girls Escorts
www.eurogirlsescort.com/escorts/munich/
Euro Girls Escorts has a big selection of women advertising on their database with over 300 profiles covering Munich.
The girls are mostly independent but there are some agencies advertising here too.
One of the best features of this site over others is the fact you can filter your results to narrow your search down by age, body type, services and rates.
The site is free to use and has excellent coverage in other German (and European) cites. Definitely one to bookmark for the frequent traveller.
Gold Escorts
Like Tabu, Gold Escorts operates a categorised booking services with their escorts being rated as either Gold or Platinum. Platinum escorts generally offer something a little extra and this could be a background in the adult industry as a model or film performer, educated to a high level or are high-flying in another professional career.
Rates are for a minimum booking period of two hours and are charged at €400/€500 depending on the escort's rating.
Target Escorts
www.targetescorts.com/munich-escort.htm
Target Escorts offers a premium escort service with a minimum charge for a two-hour booking of €800.
There are currently 20 ladies working on their books within the Munich area, but they do offer the services of any of their escorts from across Europe; however, you must be prepared to pay for their travel and a minimum charge of 12 hours at €2000.
They are not a cheap agency and you can expect sophisticated companionship for your money.
City of Love
http://www.cityoflove.com/EN/germany/munich/default.aspx
With a reputation for servicing discerning business travellers, City of Love has the details of over 130 escorts in Munich.
They are a mixture of agency and independent girls with rates varying from €150 per hour up to €300+.
It's not the easiest site to filter search results in but they do have a good selection of women.
Best of the Rest
You can also find escorts via some other sites including the classifieds with some budget ladies offering their services via these directories:
Sex in Munich
Brothels
Munich has dozens of brothels of different sizes and types; from the traditional bordellos to the running houses (laufhouses) and the much larger FKK clubs, you can pick up the services of a prostitute at plenty of places in the city.
See our full guide to the best Munich brothels.
Munich Laufhauses
Laufhauses (also known as running houses) are popular ways for prostitutes to ply their trade in Germany and are also common in Austria. Arranged like the one-woman brothels you find in Asia, these blocks of small apartments and studio flats are leased to prostitutes by a central landlord who is essentially a madam offering rooms but on a more permanent basis than in a brothel.
They come in various sizes but offer the same service; visitors enter the building to find an available room. Women who are open for business usually leave their doors open with some houses operating a more hi-tech 'traffic' light system with a green light indicating availability.
There are several laufhouses and studio brothels in Munich; all are walk up venues but they do change hands regularly so it's worth a quick check in advance:
Baierbrunnerstrasse 22, 81379 Munich
Bodenseestrasse 271, 81249 Munich
Studio Elegance & Villa Roma, Frankfurter Ring 139 & 220, 80807 Munich
Eros Center Elisabeth-Selbert, Elisabeth-Selbert-Straße 9 & 11, Munich
Hansastrasse 9, 80686 Munich
Helene-Wessel-Bogen 7 & 7a, 80939 Munich
Venus 19, Hofer Strasse 19 & 22, 81737 Munich
Leierkasten (The Lyre Box), Ingolstädter Str. 38, 80807 Munich
Lochhausener Strasse 106a. and 124, 81249 Munich
Machtlfinger Strasse 12 & 24, 81379 Munich
Meglinger Straße 24 & Mon Cherie (39), 81477 Munich
Studio Klein Paris, Meglinger Strasse 37, 81477 Munich
Mon Cherie, Meglingerstrasse 39, 81477 Munich
Studio Bella Vita/Crystal, Meglinger Strasse 45, 81477 Munich
Schuegrafstrasse 8 & 10, 81245 Munich
Venus 13 and Caesar's World, Stahlgruberring 9, 13, 14, 23, 34, 37, 38, 40, 81829 Munich
FKK Clubs in Munich
FKK clubs are an amalgamation of a brothel, swingers club and sex sauna which and are very popular in Germany. FKK stands for 'Fauler Kiffer Klan' which means free body culture.
Ostensibly a nudist club, prostitutes work in these clubs offering personal services in private rooms. Some clubs include the cost of these services in the entrance fee whilst most allow the individuals to negotiate their own fees on demand within the club.
Munich has a couple of FKK clubs to choose from.
FKK Relax
Hofer Str. 22, 81737 Munich
FKK Relax is situated around 10km to the south of the centre of Munich, about 25 minutes away by car.
There are 15 girls working in the club which covers a space of 1000 sq. m. There is a nice range of facilities to enjoy whilst enjoying a day pass including a modern spa with whirlpool, open air sauna shack and plenty of lounges and private rooms. The girls also perform table dances.
Entrance fees are €60 which do not include personal services.
The club is open daily from 2.00pm to 4.00am.
FKK Sudfass Oase
Peter-Anders-Straße 4, 81245 Munich
Smaller than Relax and a little more dated in style, Sudfasse Oase is 10km out to the west of Munich.
The venue covers 400 sq. m and includes wellness facilities and cosy lounges and private rooms. They have professional masseurs on Thursdays and, in good weather, guests can enjoy a barbecue in the outside terrace area.
Entrance to the FKK club is €60 with erotic personal services charged on top. They do run regular promotions with discounted drinks or half price entry on Mondays and Tuesdays so it is worth checking the website for details.
Sudfass Oase is open daily from 11.00am to 4.00am
FKK Sunshine
Ludwigshafener Straße 1 80686 Munich
Sunshine is located about 5km to the south west of the centre of Munich and located close to the Audi Dome basketball arena.
Entrance fees are charged at €50 and do not include any sexual services but covers all soft drinks, food plus use of the facilities.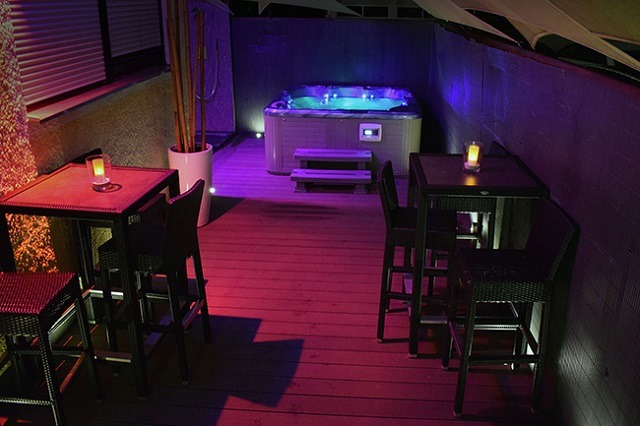 There is a small erotic cinema, Sky TV lounge, outdoor lounge plus sauna, whirlpool and private rooms to enjoy.
The Sunshine FKK club is open daily from 12.00pm to 4.00am.
Swinging Clubs in Munich
Germany is well known for its affinity with the swinging lifestyle and every city has a good population of swingers. Unlike other European countries, the clubs here accept visiting guests without the need for pre-registration and membership application.
Adel
Landwehrstraße 19, 80336 Munich
Right in the heart of the city and a short walk from Adtstadt, Adel is a popular swingers club with a difference.
Instead of the action centring around a sauna or spa, the main focus of the facilities is around the erotic movie cinema. There are adjustable leather chairs which lend themselves well to comfortable positions.
The venue has dress codes for men on Friday and Saturday nights which include formal business wear, fetish (PVC/Leather) or traditional Bavarian costume.
Entrance charges vary by night (and time) but are generally €20-€30 for me, couples and women. This includes two free drinks.
Adel is open seven days a week as follows:
Monday to Thursday: 11.00am to 1.00am
Friday and Saturday: 11.00am to 2.00am
Sunday: 12.00pm to 1.00am
Cats
Peter-Anders-Straße 3, 81245 Munich
Cats is a popular swingers club in Munich for tourists as well as locals.
There is an extensive range of facilities across 700 sq. m and two floors. As well as a modern and stylish bar/lounge you can explore the cave room, safari lounge, Pharaoh's palace, Asian massage room, Jungle rumble and doghouse. The club also has a private outside space, sauna and 15m long French corridor.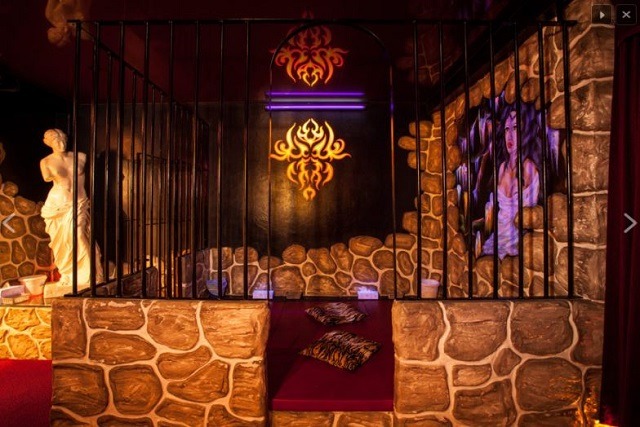 It's a well-managed club that gets quite busy at the weekends.
Admission is charged at:
Single men (before 7.00pm): €100
Single men (after 7.00pm): €130
Couples (Mon-Wed): €30
Couples (before 7.00pm, Thurs/Sun): €40
Couples (after 7.00pm, Thurs/Sun): €50
Couples (before 7.00pm, Fri/Sat): €50
Couples (after 7.00pm, Fri/Sat): €60
Single women: €10
Opening hours are as follows:
Sunday to Thursday: 3.00pm to 1.00am
Friday and Saturday: 3.00pm to 3.00am
Lillith Club
Benzstraße 10, 82178 Puchheim
The Lillith Club is located about 20km to the west of Munich but, according to reviews, is worth the trip. It should only take 40 minutes by car/taxi with several low-cost hotels in Puccheim to choose from if you intend staying over. You can also reach the club by train with the closest station being just a ten-minute walk away.
Spread over 340sq. m, the club has good facilities including a newly refurbished BDSM/S&M room, heated ice grotto, bar and five themed playrooms.
There is a spacious lounge with fireplace for cosy socialising and sauna.
Entrance fees include buffet and drinks (champagne and reserve whiskeys excluded) and are charged as follows:
| | | | |
| --- | --- | --- | --- |
| Day | Single Men | Single Women | Couples |
| Thursday | €80 | €20 | €60 |
| Friday | €100 | €35 | €80 |
| Saturday | €110 | €40 | €90 |
The Lillith Club is open as follows:
Thursday: 8.00pm to 1.00am
Friday: 8.00pm to 2.00am
Saturday: 8.00pm to 3.00am
Karibik
Paul-Gerhardt-Allee 44, 81245 Munich
Karibik isn't the most modern of swinger's clubs in Munich but it does have an appeal of its own. Firstly, its open every day and secondly, it has a lot of locals attending.
Located close to the Schlosspark Nymphenburg about 10km to the west of the centre of Munich, Karibik has been providing an oasis for singles and couples for over 20 years.
The overall theme, surprise surprise, is the Caribbean but there is a very loose connection running throughout the club in the overall design.
There is a good SM area and small spa plus several play rooms.
Women go free with couples and single men being charged as follows:
Single men (before 8.00pm, Tues-Sun): €80
Single men (after 8.00pm, Tues-Sun): €100
Single men (Monday): €70
Couples (before 10.00pm Mon/Tues/Thurs): €20
Couples (all other times): €30
Drinks and buffet are all included in the admission fee.
The club is open every day from 1.00pm and closes between 12.00am and 2.00am. They do run regular events so it worth checking the website in advance in case there are any specific dress codes in place.
Burg Ibiza
Sommerkellerweg 20, 82256 Fürstenfeldbruck
Burg Ibiza is a 45-mnute drive to the west of Munich and is located close to the military basein the forests of Fürstenfeldbruck.
It's a huge complex of modern facilities and intriguing play areas and certainly deserves its name, 'Castle Ibiza'.
Play areas include:
The outdoor play zone, Forest Villa
Porn cinema
Outdoor sauna
Indoor sauna
Romans Room
Terrace
Log Cabins
China Knights Room
White Lounge
Starry Sky Room
There is also a couples-only room which is kept this way by only providing couples with the key.
Admission fees are:
Single women: €40
Couples (Weds/Thurs/Fri): €60
Couples only Saturday: €85
Couples (Sun): €70
Single men (before 6.00pm, Weds/Thurs/Fri): €100
Single men (after 6.00pm, Weds/Thurs): €120
Single men (after 6.00pm, Fri): €130
Single men (Sun): €150
All prices include drinks and food.
Opening hours are as follows:
Wednesday and Thursday: 12.00pm to 1.00am
Friday and Saturday: 12.00pm to 3.00am
Sunday: 10.00am to 1.00am
Munich Erotic Massage Parlours
Munich has a good selection of places where you can get a sensuous body rub, tantric body slide or rub and tug service. Some offer a more traditional erotic massage whilst others do offer more personal services as well as happy endings.
Popular massage parlours in Munich include:
Munich Strip Clubs
Atlantic City
Schillerstraße 3, 80336 Munich
Atlantic City is the largest entertainment venue in the south of Germany and offers a variety of ways to enjoy yourself.
Located in the heart of the city just a stone's throw from the main railway station, Atlantic City covers an internal area of 1400 sq. m over two floors.
There are six erotic cinemas on site in addition to video cabins. There is table dancing from midday onwards and a sports bar screening live coverage of the days sporting events.
Private facilities are available for one-to-one dances
Ladies can enter for free but gents have to pay an admission charge of €15 – this includes two free drinks.
Atlantic City is open as follows:
Monday to Thursday: 10.00am to 2.00am
Friday and Saturday: 10.00am to 5.00am
Sunday: 11.00am to 2.00am
Bad Angel
Schillerstraße 11A, 80336 Munich
Close to the Altstadt and the main railway station, Bad Angel is centrally situated in Munich.
Self advertising as the city's 'best and hottest table dance club' Bad Angel was opened in 2012. It's a stylish and modern venue with simple but elegant stylings.
Most of the girls are also escorts and the club can act to pass on your details if you would like a 'take-out'. There are no guarantees that your desired performer will be amenable and costs are arranged between the two of you with no association to the club.
Private lounges are available for more exclusive entertainment with the largest of the seven suites accommodating 10 guests and a couple of small rooms for one-to-one activities.
Opening times for Bad Angel are:
Sunday to Wednesday: 9.00pm to 6.00am
Thursday to Saturday: 8.00pm to 8.00am
Boobs Gentleman's Club
Dachauer Str. 17, 80335 Munich
Unlike a lot of strip clubs, Boobs is a bright nightclub with a sleek modern white interior. Far from clinical, the ambience is a mixture of elegant warmth charged with erotic anticipation.
Scenes from the 2016 Oliver Stone film 'Snowden' were shot here.
It's a popular club and is close to the centre of the city, just a short work from the Botanical Gardens.
Opening hours for Boobs are as follows:
Sunday to Wednesday: 8.00pm to 5.00am
Thursday to Saturday: 8.00pm to 8.00am
Dolce Vita
Maderbräustraße 4, 80331 Munich
http://dolcevita-tabledance.de/
Dolce Vita is centrally located in the city of Munich and offers striptease shows, table and lap dances including private cabins and VIP rooms. There are a dozen international performers every night offering plenty of variety.
The cocktail bar is extensive and prices are reasonable for a city strip club.
The Dolce Vita is open daily from 8.00pm to 5.00am.
Femina Cabaret
Schillerstraße 19, 80336 Munich
A cabaret style strip club in the centre of the city, Femina is a small venue.
It has all the stylings of a nightclub but is a little tired in places and is far from being the most modern or stylish strip club in town. However, the girls are not pushy and have a good reputation for being friendly and talented.
Femina is open daily from 10.00pm to 5.00am.
Queens Table Dance & Night Club
Goethestraße 3, 80336 Munich
Centrally located to the Hauptbahnhof main railway station, Queens is a luxurious strip club. It is situated on the site of the former iconic club, Blackboxxx.
Fashioned in a traditional style with a central circular stage around which guests can seat themselves, it is a small but popular club.
Dancers are hand selected for their talents on the pole and stage and come from across Europe. You can enjoy a private performance in one of the VIP booths.
Entrance fees are reasonable at €10 though you can get in for free on Mondays when the place is less busy.
The club is open as follows:
Sunday to Wednesday: 9.00pm to 5.00am
Thursday: 9.00pm to 7.00am
Friday and Saturday: 9.00pm to 8.00am
Showtime
Landwehrstraße 25, 80336 Munich
A retro strip club with modern facilities, Showtime is a strip and table dancing club offering private rooms for additional, and more personal, services.
The club is just a short walk from the Hauptbahnhof main railway station and is well located for the rest of the city's entertainment district.
The neon lights and LED checkerboard stage give the place a 1980s feel and it has a good ambiance. Popular with tourists, the prices at Showtime are quite high but the place has an excellent reputation so it should be worth the hit on your wallet.
Showtime is open as follows:
Sunday to Tuesday: 10.00pm to 6.00am
Wednesday to Saturday: 10.00pm to 8.00am
Street Prostitutes
Though sex work is legal in Germany, street prostitution is forbidden in the city of Munich.
Every municipality in the country has the right to demark areas where street prostitution is not permitted. Known as 'sperrbezirk', most cities reserve these zones for residential and city centre areas but authorities in Munich have clamped down almost the entire city.
There are some prostitutes who work the streets though this is more opportunistic and can be quite sporadic.
With so many licensed venues available, it makes no sense to risk running on the wrong side of the law.
Sex Shops in Munich
Most of the sex shop in Munich are chain sex stores and between them they sell a good range of toys, accessories, DVDs and erotic clothing. However, there are a couple of independent boutiques with more speciality items: