Want to know more about sex in Spain?
The Spanish are proud of their culture and are very liberal minded. Though devout in many aspects of their daily lives, the people of Spain aren't a conservative bunch and the proof of this can be seen in the diversity of the country's entertainment industry. Catering for 75.6 million tourists each year including many of whom that are looking to sample the sex scene, the major cities have a wide range of services, including brothels, sex clubs and strip venues.
In this guide, we take a more general look at the attitude towards sex in Spain including some facts and figures on porn trends, prostitution and the adult industry.
---
---
Sex in Spain
Note: You can find out more detailed information on the sex scenes of Madrid, Barcelona and Valencia in our city guides.
Though the Spanish may have a reputation for their Latin lotharios and sexy seductresses, the nation has not always enjoyed a liberal attitude towards sex. A largely catholic country, sex has traditionally been a taboo subject though some degree of debauchery may well have always been tolerated.
However, in the last few decades, sex tourism in the country has been on the rise, largely owing to the legalisation of prostitution and the major cities embracing their red-light districts.
The Spanish rate their own performance in the bedroom quite highly and in a recent survey conducted by YouGov, they ranked 4th of all surveyed European countries in terms of self-performance.
The same survey revealed some interesting sex stats about men and women in Spain, including:
34% have had a one-night stand
12% have filmed themselves having sex
32% have had sex in public
61% have watched pornography
21% have been to a strip club
Sex education in Spain is largely considered inadequate and is not a compulsory part of the curriculum nor is taught widely in schools. Where a school does take up sex education, it is often outsourced to third party organisations meaning that there is little monitoring and control over the standards. However, one of the indicators used to establish an effective approach to sex education is in terms of teenage pregnancies and Spain has one of the lowest rates in Europe. Contraception use is high and the rate of sexually transmitted diseases is also low so perhaps much of the sex education happens in the home. Certainly by these indices in a country with such high levels of sex work, there is a good level of knowledge on safe sex.
Adult Industry in Spain
The porn industry in Spain is a big business and, as a result, there are plenty of studios and adult industry companies operating out of the country including some relatively new start-ups specialising in virtual reality content. Major presences in the country include G Spot Productions, Ninellie Productions (nin.tv) and Private Media Group, Europe's biggest porn company.
Adult VR websites, VR Life and Virtual Taboo are also Spanish-based companies with much of the website development and content being produced in the country.
Spain has produced many international adult industry stars including Amarna Miller, Bridgette B, Bella-Marie Wolf and Salma de Nora. Most of the adult stars in Spain are known only in Spanish language films but are popular across South America as well as in their home country.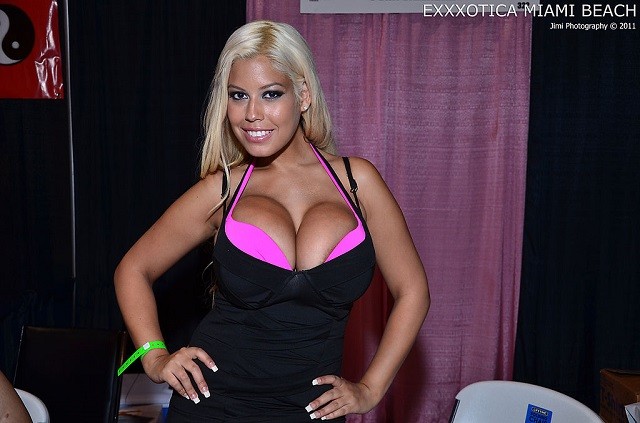 Prostitution Laws in Spain
The short version of this is that prostitution is legal in Spain though there are some activities surrounding the industry which aren't, including pimping and profiting from running a brothel.
Prostitution was decriminalised in 1995 and the control and recognition of prostitution is very much left to local government. As a result, sex work varies by area in terms of the facilities, controls and thus how many prostitutes are providing services.
In some areas, public pressure has resulted in there being less tolerance of street prostitution whilst in others, soliciting on the streets is part and parcel of daily life. Though brothels aren't technically legal, they do exist as places where independent prostitutes may gather and ply their trade. As long as the brothel owner is not directly selling the services of a hooker (rather, just hiring out rooms for their use) then all is above board.
Globally, Spain is the second largest market for prostitution in terms of economy and the country receives around $26.5 billion in extra cash just from this element of the adult industry alone. Only China generates more income from prostitution.
Spain: Porn Viewing Trends
According to the global porn tube site, PornHub, Spain is the 13th highest country in the world in terms of viewing traffic to their site. Ranked #1 in the world, PornHub is the biggest site of its kind in the world and publishes country viewing stats each year.
Spain's ranking puts them behind neighbours Italy in 9th position and the UK in 2nd but ahead of the Netherlands and Sweden who came in at 15th and 17th respectively.
Spain's 2016 trends identify that the nation's appetite was for porn featuring these top ten keywords:
Spanish
Espagnol
Overwatch
Mom
Casting
Lesbian
Anal
Teen
VR
Espangnola
Compared to the rest of the world, viewers in Spain were more likely to be searching for domestic homegrown talent using the terms 'Espagnolo', 'Maduras Espanolas (Spanish MILFs)' and 'fakings'. This last term doesn't relate to faking an orgasm but the Spanish amateur porn website, FaKings.com
Though the appetite is for amateur porn, Spaniards were still turned on by the professionals with their favorite three porn stars being:
Amarna Miller
Mia Khalifa
Selena Green Vargas
Along with much of the world, Spanish viewers were finding their favorite clips in one of three categories; Anal, Mature and Teen.
The findings report that the majority of porn viewers in Spain are aged between 25 and 44 (the average global age of a typical PornHub viewer is 35). The average time spent on the site by viewers in Spain is 8 minutes and 9 seconds which is short of the global average of 9 minutes and 36 seconds.
And finally, Virtual Reality porn has increased in popularity in Spain by 808% year on year. This must be a relief for the VR industry as many of the new studios are Spanish owned (see Adult Industry in Spain).
Top Spanish Porn
According to the internet traffic research tool, Alexa.com, Spain's top fifty most viewed websites include the following:
21st – LiveJasmin – Sex cam site
24th – XVideos – Porn tube site
34th – Bonga Cams – Sex cam site
35th – PornHub – Porn tube site
41st – XHamster – Porn tube site
48th – TXXX – Porn tube site
That's a lot of adult sites in the top traffic rankings meaning the Spanish are certainly making the most of their shorter working hours.
FaKings
FaKings is the home of amateur Spanish porn and has over 7.5k videos available to view. The site is a subscription service but you can view some clips for free. Membership costs €25 per month or you can purchase a six-month pass for €90. Trial memberships are available for 48 hours at a cost of €2.
The site also gives members access to live cam girls around 25 of whom are online at any given time.
The categories covered on the site include homegrown Spanish talent as well as Colombian girls, hidden cams and BDSM. The most popular categories are young men with older ladies, big cocks and BBWs.
Muyzorras
A 100% free, Spanish tube site, the language is, of course, Spanish but a URL translate tool will help guide you around if you don't speak it. The site is stuffed with free clips all with a Spanish bent whether it be the stars, location or native tongue. Categories include Sado and Fetish, Orgies and Borracheras (drunkenness).
A great site to get a taste of porn viewing trends in Spain.
Yo Tube Sexo
Similar to Muyzorras, Yo Tube Sexo is a tube style porn site featuring Spanish content clips. There are some wider ranges of category on here but all clips are free to watch. Again, if you don't speak Spanish then you will need to use a URL translator to help discover the meaning behind each clip.
LGBTQ in Spain
The rights for lesbian, gay, bisexual and transgendered individuals in Spain are progressive and the country is widely seen as being liberal and open-minded in this regard. Barcelona and Madrid have made names for themselves internationally as two of the most gay-friendly cities in the world and they each host large Pride festivals annually.
LGBTQ rights can be summarised in Spain as follows:
Homosexuality was legalised in 1979 with the age of consent being made equal with heterosexuals.
Transgendered individuals are legally allowed to change the status of their gender without the need for surgery.
Same sex marriage was legalised in 2005.
Same sex couples are legally allowed to adopt in Spain.
LGBT persons can serve openly in the military – this is very progressive as most countries that are viewed as being liberal do not extend to include transgendered individuals.
Overall, Spain's laws to protect discrimination against, and to preserve equality for, the LGBTQ communities are recognised as providing some of the best forms of liberty in the world.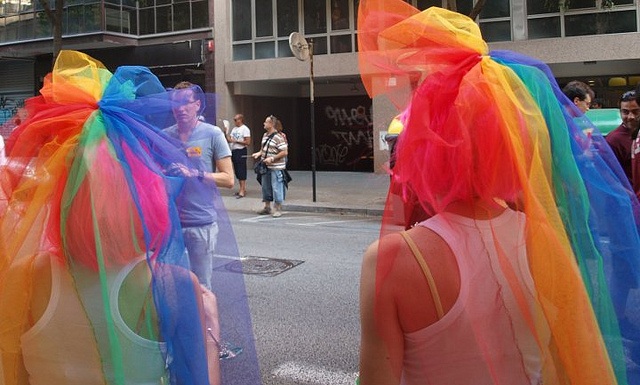 Top Classified/Personals Sites in Spain
Craigslist
https://geo.craigslist.org/iso/es
Craigslist is still the international go to for casual encounters and Craisglist in Spain has several geographically specific sites covering:
Alicante
Baleares
Barcelona
Bilbao
Cadiz
Canarias
Granada
Madrid
Malaga
Sevilla
Valencia
The site has a dedicated casual encounters section where personals are listed simply for no strings attached hook ups.
100% free to use, the site can be useful for browsing ads as well as posting your own. Just be aware that a lot of escorts use the site to advertise their services, often under the casual encounters category.
Date Hook Up
Date Hook up is an English language site with a European-wide coverage and there are plenty of singles in Spain looking to meet someone.
The site is 100% free and can be a useful way of networking with other singles in one of the major cities before arriving in Spain.
Love Awake
Love Awake is an English language, free dating personals site with a good coverage in most major Spanish towns and cities. Though most ads are posted by guys, there are over 1200 personals from Spanish women.
There is a good mix of types of relationships being sought here including casual encounters and friendship.
Not the best way to find a hook-up but could provide the occasional good lead.
Dating Walk
www.datingwalk.com/personal-ads/es/
An international dating site where registration is free, Dating Walk has over 100 personal ads from singles looking for contact in Spain. A small pool and many being male, the intent o these ad is a mixed bag with just a handful looking for casual encounters.
Featured image via Pixabay.