Want to know more about the local sex scene in Hamburg?
The second largest city in Germany with a population of 1.8 million people, Hamburg is one of the country's commercial and cultural centres. As well as maritime museums, arts venues and craft centres there is plenty of adult action to be had. Like the rest of Germany, Hamburg's sex trade is fully legalised and offers a broad range of options.
In this Sex in Hamburg guide, we explore the local adult industry – from the Hamburg escorts scene and street prostitutes, to brothels, erotic massage parlours, swinging clubs and more.
---
---
Legal Prostitution in Hamburg
Prostitution in Hamburg is legal and there are an estimated 4000 sex workers in the city providing services from licensed venues as well as on the streets. The city also enjoys good coverage from escort agencies as well as independent call girls.
Licensed venues include several varieties of brothel. You can find standard brothels as well as laufhauses and FKK sex saunas.
Most of the erotic massage parlours also provide sexual services though the extent of these varies by venue. The city's strip and gentleman's clubs offer some close contact with private dances but not much more than titivation.
There are two main red-light districts in the city including one of Germany's most famous prostitution zones; the Reeperbahn (see 'Street Prostitution', below). The city is also one of a few remaining places in Europe where window prostitution is still practiced.
Street prostitution is still in evidence in several areas but is becoming less common as more and more women take to the online classifieds and independent escort directories.
Prices for sex in Hamburg vary depending on where you are headed, even on the street the price can vary if you pick up in a touristy location.
Expect to pay around €30-€80 for sex with a street hooker, €30-€150 in a brothel and €100-€300 per hour with an escort.
Hamburg Escorts Guide
Hamburg is serviced by a lot of agencies and directories from high class call-girls to budget hookers and everything in between. We've provided our pick of the best sites that give you the broadest range of services, ladies and prices.
Euro Girls Escorts
www.eurogirlsescort.com/escorts/hamburg/
Euro Girls Escorts covers all major countries in Europe and has around 300 escorts listed in Hamburg. We like the site because it is easy to filter the results using a wide range of pre-set categories including age, ethnicity, language, physical attributes and rates.
There are a couple of budget options here but the majority of women are charging fees in the order of €150-€300 per hour.
The site is free to use and provides a variety of contact details including telephone, WhatsApp, Viber and even email.
Hamburg Escorts
Hamburg Escorts is an exclusive agency offering high-class ladies from €200 per hour.
The girls all have a good reputation for being excellent companions for sophisticated dates and they are all extremely well put together judging by the profile pictures.
Offering a discreet service at a relatively low price, Hamburg Escorts is a popular choice for business travellers.
Happy Escorts
www.happyescorts.com/escorts/germany/hamburg
Happy Escorts is a Europe-wide directory of escorts with a good coverage in Germany. In Hamburg, they have over 900 profiles listed.
The sites own search engine gives you a comprehensive way to search the listings with advanced filters including body type, age and services.
The site is free to use but you get the best experience if you register an account.
Rates vary as much as the ladies themselves and you can get a budget booking for around €100 with some escorts charging over €500. The average is around €250 per hour.
Krypton Escort
https://kryptonescort.de/en/hamburg/
Krypton Escort has 15 girls listed.
Krypton is specialized in promoting amateur ladies of the girl next door type. Each girl has her own profile which is updated at least every three months. The minimum booking duration is 2 hours and the fees start with 450 EUR.
Millenium Escort Hamburg
http://milleniumescorthamburg.com/en/home/
Phone: 0178 920 3367
This is a high-end VIP girls only escort agency. Their ladies are vetted to be not just beautiful and attractive, but excellent social companions too.
Their website has a gallery featuring some of their most popular escorts, along with a pricing menu.
Act One
Act One offers a selection of 27 elite escorts working in Hamburg (and other German cities).
There is a minimum booking time of two hours which comes at a cost of €400. All of the ladies are available for extended bookings including travel within Europe.
The site has some basic information available on each lady but you'd need to contact the agency for details on services.
Red Million
http://redmillion-escort.com/escort-hamburg/
The Red Million agency provides escorts for various European cities including Hamburg.
They have half a dozen ladies on their books for the city including Pearla, a dominatrix. The services are available 24 hours a day, seven days a week.
Charges in Hamburg are €200 per hour.
Target Escorts
www.targetescorts.com/hamburg-escort.htm
Target offer a VIP service in Europe with a selection of models that are available in Hamburg. There is a minimum booking charge of €800 for a two hour period.
Some of the ladies aren't based in Hamburg but you can request their services for a minimum booking of 12 hours plus travel expenses.
The ladies are sophisticated, intelligent and discreet and make excellent travel companions.
Target has a strong reputation for their service and regular customers can make use of the members area to speed up bookings.
Charisma Escorts
Charisma Escorts has 15 ladies working for them in Hamburg.
Each of them is available for a minimum 2 hour booking at a cost of €400 for incall or for outcall 3 hours plus travel expenses (or €600). There is also a €100 supplement for bookings after 11.00pm.
The website has detailed information about each of the escorts with a good range of images.
City of Love
http://www.cityoflove.com/EN/germany/hamburg/default.aspx
City of Love focuses its services to international business travellers and they cover most major cities including Hamburg.
Most of the 230+ ladies listed on the site are agency escorts with average fees per hour being €200-€250.
The site has been running for over ten years and has a good reputation for working with good agencies. Premium listings are verified.
Best of the Rest
As well as agencies and directories, some escorts advertise using classifieds so here are a couple of other options for getting an escort in Hamburg:
Sex in Hamburg: What Adult Services Are Popular?
Hamburg is a big city covering 755 sq. km and is three times the size of cities like Munich and Frankfurt.
As such, though much of the adult entertainment venues are situated in and around the central red light districts, there are some establishments some distance from the city.
We've put together a guide to the most prominent adult businesses in Hamburg.
Hamburg Brothels
Brothels come in many different sizes and formats around Germany from the traditional bordello to the FKK sauna clubs.
FKK and sauna clubs are slightly different than the usual brothel setup with guests paying a fee to enter the venue. Once inside, you can enjoy the fitness and wellness facilities which are well attended by prostitutes for hire. You can socialise and flirt with as many ladies as you like and negotiate services directly. Private rooms are available on site. As nudist clubs, guests must strip from their daywear and only use bathrobes (provided).
We've given you a quick guide of the best brothels in Hamburg below along with details of what to expect from each establishment:
Apartment G
Humboldtstraße 50B, 22083 Hamburg
Apartment G is situated behind the Hamburg Mile Shopping centre with a discreet entrance in the Hiterhof.
It is a small brothel with just half a dozen women working here.
The brothel was completely refurbished in 2016 and has modern but basic rooms.
Opening hours are 10.00pm to 4.00am, Monday to Sunday.
Atmos
Großmoorring 1, 21079 Hamburg
Atmos is an FKK brothel covering 2500 sq m and providing full wellness and spa facilities.
Situated to the east of the city in a commercial area, Atmos has:
Massage rooms
Indoor and outdoor pools
Saunas and steam rooms
Erotic cinema
Bar and lounge
Guests pay a fixed fee of €65 for a day pass which offers full use of the facilities, snack buffet and soft drinks. Alcohol and personal services are extra.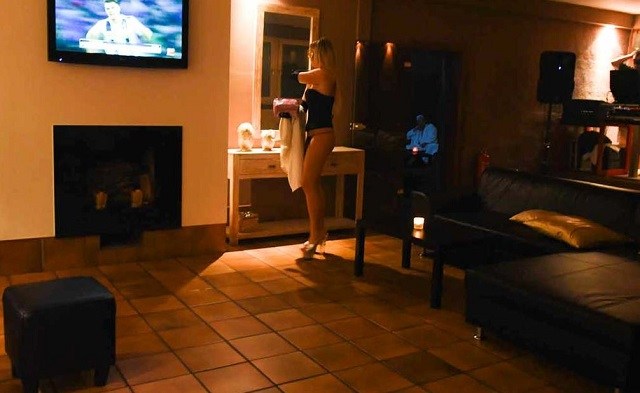 With the exception of Christmas and New Year, the club is open every day of the year from 1.00pm to 4.00am.
Babylon
Süderstraße 236 – 238, 20537 Hamburg
Another FKK style club, Babylon is also located outside of the city, about ten minutes to the east in an industrial zone.
A very modern club with excellent facilities covering 2800 sq. m, Babylon is a popular venue for locals and tourists alike.
A day pass costs €65 with meals and soft drinks includes plus full use of:
Day and night spa
Finnish sauna
Steam sauna
Tanning booths
Indoor swimming pool
Bar
Lounge
There is also a nightclub and outdoor area which can be accessed for €45 without having to use the spa.
Massages start at €25 and are available from 7.00pm to 1.00am, Tuesday to Saturday.
Every Tuesday is lingerie day and Fridays are stockings and suspenders.
There are a good selection of ladies working at the Babylon and services with them are arranged directly for an additional fee.
Babylon is open daily from 12 noon and closes at 4.00am, Sunday to Thursday and 6.00am, Friday and Saturday.
Fantasy Lounge
Kronsaalsweg 78, 22525 Hamburg
Another FKK club, the Fantasy Lounge is situated in a commercial zone about a twenty minute drive to the north west of the city.
3 hours: 90 euro and 3 Time Service inkl.
All day 120 Euro and 5 Time service
Vip ticket 140 Euro and 7 Time Service inkl
Couples can enter the club and use the facilities for the whole day for €40. If they wish to engage the services of a prostitute whilst in the club they can do so by arranging this directly.
Anyone looking for a quickie but not interested in the spa can drop in for €40.
Guests may use the facilities within their entrance charge which includes sauna, bar and buffet.
The Fantasy Lounge is open as follows:
Sunday to Thursday: 2.00pm to 1.00am
Friday and Saturday: 2.00pm to 4.00am
Flat 99
Albert-Schweitzer-Ring 39 B, 22045 Hamburg
Located about 20-minutes east of the city, Flat 99 is a modern brothel with a large stable of girls on their books. Not all of them work at the same time with anywhere from 4-10 girls working at any given time.
The rooms are sumptuously decorated with comfortable furnishings.
The ladies charge a fixed rate of €30 for 30-minutes or €55 per hour.
Opening hours for Flat 99 are as follows:
Monday and Tuesday: 2.00pm to 3.00am
Wednesday: 2.00pm to 4.00am
Thursday and Friday: 2.00pm to 6.00am
Saturday: 3.00pm to 2.00am
Sunday: 3.00pm to 3.00am
Geiz Club
Reeperbahn 59, 20359 Hamburg
A budget brothel offering sex for just €39, the Geiz Club is set in the heart of the Reeperbahn and does a fast and thriving trade with tourists.
All the rooms are equipped with showers and are clean but basic.
There is a bar on site but the house is really set up for quick, low-cost sex; cheap and cheerful.
Opening times are as follows:
Monday and Tuesday: 12 noon to 3.00am
Wednesday and Thursday: 12 noon to 5.00am
Friday: 12 noon to 7.00am
Saturday: 2.00pm to 7.00am
Sunday: 200pm to 3.00am
Harmony Club
Ramelsloher Allee 120, 21220 Seevetal
One of the largest sauna clubs in the area and covering 5000 sq m, Harmony is a modern facility with plenty of good-looking girls working inside. It's a little way outside of Hamburg and will take you around 25 minutes in a taxi.
Entrance to the club costs €50 with personal services (sex and massage) costing extra.
Private rooms are provided as well as extensive but private outdoor space.
Facilities include:
Erotic cinema
Steam room
Finnish sauna
Bio-sauna
Open buffet
Fridays are nudist days with regular opening hours as follows:
Sunday to Thursday: 11.00am to 1.00am
Friday to Saturday: 11.00am to 2.00am
L'Amour
Wandsbeker Marketst. 153, 22041 Hamburg
Kieler Strasse 355, 22525
L'Amour is a traditional 'private house' style brothel with two locations in the city.
Both addresses offer stylish, modern and clean accommodation with a good selection of ladies working.
Prices start at €50 for a 15-minute session or €150 for an hour including massage. Extras are accommodated with a full menu of services available online.
Opening hours are as follows:
Sunday to Thursday: 11.00am to midnight
Friday and Saturday: 11.00am to 1.00am
Pink Palace
Reeperbahn 140, 20359 Hamburg
Situated in the red light zone of the Reeperbahm, the Pink Palace is one of Hamburg's most iconic brothels. The building is unmissable, lit in gaudy pink neon and advertising hoardings to indicate sex for sale. It is a laufhaus style brothel where multiple rooms are leased to independent tenants. Guests may enter the building and roam the corridors to search for a prostitute.
Ladies indicate they are available by waiting in communal areas, by the door to their rooms or simply leave their doors open.
There are up to 60 prostitutes working inside with prices starting at €30.
Similar in style to a hotel, there are vending machines around the building with beer available from €1. Rooms have wash facilities but style and condition vary according to the tenant.
Entrance to the Pink Palace is free. The venue is open 24 hours a day, 365 days a year but each girl works her own hours.
Paradise: Point of Sex
Reeperbahn 170, 20359 Hamburg
Another laufhouse (or 'running' house) style brothel, the Paradise is the largest of its kin on Reeperbahn with 100 rooms. Each is occupied by an independent prostitute whose services you can negotiate directly.
Rooms are modern and clean with the Paradise being well-styled and lit to evoke an erotic atmosphere.
Prices start from €30 with a range of services offered.
The building is open 24 hours a day, 365 days a year; Thursday, Friday and Saturday are dress-up nights and the girls are usually found in their finest and sexiest of outfits.
Romeo
Brookkehre 3, 21029 Hamburg
Situated about 25 minutes south east of the city, Romeo is an FKK sauna brothel.
Arranged over three floors, this nudist club has plenty of private rooms for prostitutes to entertain guests as well as:
A sauna
Lounge areas
Porn cinema
Mirror room
Roof terrace
Massage rooms
Bar
Day tickets to the sex spa are charged at €50 with Sundays being and early-week before 11.00pm being €35. The fee includes full use of the facilities, soft drinks and buffet but personal services should be paid for individually.
Opening hours are as follows:
Monday to Thursday: 1.00pm to 1.00am
Friday and Saturday: 1.00pm to 2.00am
Sunday: 1.00pm to 11.00pm
Thursdays are lingerie parties and Fridays are strip evenings.
Swinging Clubs in Hamburg
Germans have long had an affinity with the swinging lifestyle and Hamburg has plenty of clubs offering couples and singles the chance to play together.
It's important to differentiate these clubs from the FKK venues; they are private clubs and they do not offer any sex for sale. Instead, an entrance fee is paid for the use of facilities with the usual lifestyle rules of respect being in play.
2×2 Club
Mühlendamm 43, 22087 Hamburg
The 2×2 club is located in the east of Hamburg and is a popular club for locals. Spread over 250 sq. m, there are several play areas including gloryholes, massage room, S&M room and sauna.
There are two bars and a bistro on site plus socialising areas.
It's a well-appointed and cosy swingers club which has a traditional feel to it.
Entrance fees are charged as follows:
Single men: €80
Single women: €15
Couples (Monday and Tuesday): €45
Couples (Friday and Saturday): €55
The entrance fee includes use of the sauna, towel hire as well as soft drinks and buffet. There is also a discount during happy hour (8pm to 9pm) where guests receive a €5/ €10 euro reduction of the entrance fee.
The club is open as follows:
Monday and Tuesday: 8.00pm to midnight
Friday and Saturday: 8.00pm to 2.00am
Club de Sade
Erichstraße 41, 20359 Hamburg
Just a short walk from the Reeberbahn, Club de Sade is an exclusive S/M swingers club.
Covering 300 sq. m of space, the club was originally opened in the 1970s but was refurbished in 2010.
The detail of the design is exquisite with handmade fittings and fixtures at every level. From cages, chains and restraints to the wash and WC facilities, the club is a bespoke kink haven.
Split into two locations (Club de Sade and Club Justine), there are three well-furnished dungeon spaces as well as:
Podiums
Gastro area
Two bars
Medical play room
Club de Sade is a great playground for adventurous beginners and seasoned experts in the BDSM scene.
The club is open Wednesday to Saturday from 8.00pm with the first Friday of the month being a themed party.
Equinoxe
Eiffestraße 584, 20537 Hamburg
Occupying a former cinema, Equinoxe covers a large space of 1000 sq. m and is situated in Hamm-Mitte.
There is a large disco/nightclub on site as well as numerous furnished play areas including SM game room, gloryholes and bar.
The club regularly runs younger swingers nights where guests must be aged 36 and under to be admitted. There is also a regular programme of themed events.
Entrance fees vary by night or event but are in the region of €50 for men, €35 for couples and €20 for women.
Equinoxe is open Wednesday, Friday and Saturday from 9.00pm.
Kow2
Luisenweg 119, 20537 Hamburg
The new KOW2 frivolous bar opened in 2001 and is the successor to the former swinging club known as Mr. Kowalski.
The club is more of a socialising space than a party zone but there are private rooms for play and they do get good use.
Entrance to the club is 'free' but a cover charge for drinks is in place for single men; $15 on Thursday nights and €20 on Friday and Saturday nights.
The club is open Thursday to Saturday nights from 9.00pm until late.
Lust Und Spass
Horner Landstraße 132, 22111 Hamburg
German for 'enjoy and have fun', Lust Und Spass is a 'frivolous bar' with a large bar for socialising with some play space upstairs.
The venue is a great place to meet with other couples and to organise private rendezvous as well as cruise for some spontaneous action.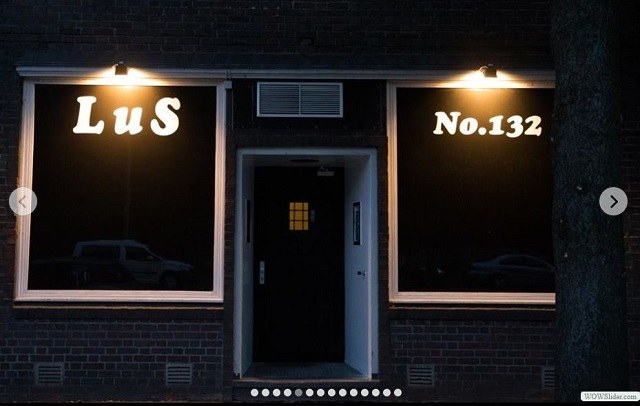 The bar is basic but serviceable. Entrance is free with drinks cover charges for single men.
The bar is open on Thursday from 9.00pm and Friday and Saturday from 10.00pm with the venue closing when the last person leaves.
Best of the Rest
If none of these hit your buttons, then why not take a look at some of the other swinger's clubs around Hamburg:
Hamburg Erotic Massage Parlours
Hamburg has a good variety of massage parlours from traditional Thai and tantric to erotic body rubs. Some simply offer a sensuous way to relax whilst others provide rub and tugs or additional services. There are one or two which are more like brothels than massage parlours.
Here is a selection of the other erotic massage salons in Hamburg:
Hamburg Strip Clubs
A La Charm
Große Freiheit 7, 22767 Hamburg
A La Charm is a high class table dance and show club close to the Reeperbahn.
It is popular for its shower shows which feature moody blue lighting in modern cubicles close to the audience. One or two performers sensuously soap each other (and themselves) to sexy dance music.
You can also get a good meal here and the bar is priced well for a city strip club.
It's a popular venue and they entertain well at VIP level having some good packages for stag parties and corporate events.
The club is open as follows:
Sunday to Thursday: 9.00pm to 4.00am
Friday and Saturday: 9.00pm to 6.00am
Club Esplanade
Esplanade 17, 20354 Hamburg
To the east of the city, near the Casino Hamburg, you can find Club Esplanade. The club offers a mix of table dancing, strip tease and private entertainment.
It's not a large club nor is it the most luxurious but it is well-priced and they do provide in-call services as a sort of hybrid brothel. The club also provides escort services and can do so very promptly to the neighbouring five-star hotels.
The club is open daily from 9.00pm to 6.00am.
Dollhouse
Große Freiheit 11, 22767 Hamburg
Opened in 1997, the Dollhouse is a strip club styled on the American roadhouses but with a European flair.
Entertainment is provided by way of pole dancing for which the club holds international renown. They won an award in the 2012 World Cup Pole Dancing Championships!
They also run at least two erotic stage shows every night which usually feature their centrepiece motorbike. There are also male dancers.
The club has a good reputation for being a high-energy venue with talented dancers and reasonable pricing.
The Dollhouse is open daily from 9.00pm to 4.00am (5.00am on Friday and Saturday nights).
Relax Nightclub
Adenauerallee 30, 20097 Hamburg
Situated a little further east in the St Georg district of Hamburg, the Relax Nightclub offers a limo service for its guests.
Combining brothel services with a traditional gentleman's club environment, you can enjoy striptease and lap dance services or take a hostess to a private room.
The establishment is modern and has a plush interior with touches of old-world elegance.
The club is popular with business travellers and caters well for the more sophisticated gent looking for adult companionship whilst in Hamburg.
The Relax Nightclub is open as follows:
Monday to Friday: 6.00pm to 5.00am
Saturday and Sunday: 8.00pm to 5.00am
Street Prostitutes
Hamburg's street prostitution scene is just as well regulated and controlled as in many other German cities.
Working girls tend to use the two main red-light districts of the Reeperbahn and Sternschanze to tout their business.
Both are notorious prostitution zones; the Reeperbahn is a historic area, and along with nearby Herbertstrasse, attracts around a million visitors each year. Herbertstrasse still has window prostitutes like the De Wallen district of Amsterdam and is still cordoned off with tall metal barriers to deter minors and women from entering.
However, it is also believed that barriers are a way to prevent street prostitutes from competing with the window tenants.
In and around the Reeperbahn you can find women working for standard rates of €50 which includes full service with oral; most have a room nearby with many working inside the laufhauses but finding trade better on the streets.
In the east of the city, Süderstrasse also offers a good selection of women and many will offer a quickie for as little as €30.
Sex Shops in Hamburg
Hamburg is well serviced for sex shops with a variety of stores offering a wide range of essentials for the bedroom including German pornography, sex toys and novelty items.
A few of these stores are more niche, with our top picks being:
Eufory
Luruper Hauptstraße 50A, 22547 Hamburg
A fetish store selling a great range of role playing costumes and accessories including pet play, medical play and classic outfits. You can also find chastity, BDSM and electro-play accessories plus sex furniture and clubwear.
The store is manned by friendly staff with good product knowledge and the shopping experience is discreet and welcoming.
There is free parking to the front of the store with opening times being:
Monday, Tuesday and Thursday: 9.00am to 6.00pm
Wednesday and Friday: 9.00am to 3.00pm
Boutique Bizarre,
Reeperbahn 35, 20359 Hamburg
Another specialist fetish store, Boutique Bizarre sells a good selection of love toys as well as kinky fashion, BDSM equipment and some specialist medical play items.
Being situated right in the heart of the Reeperbahm, it gets quite busy with curious tourists so isn't the most discreet of premises but is good for a browse.
The store is open daily from 10.00am to 2.00am.
Best of the Rest
The rest of our selection are more mainstream stores covering all of the bedroom basics and located around the city:
World of Sex (Shop & Cinema), Steindamm 29, 20099 Hamburg
Sexy Devil, Reeperbahn 88, 20359 Hamburg
Sexy Angel, Reeperbahn 115, 20359 Hamburg
Erotixx, Hamburger Berg 36, 20359 Hamburg
Kleine Farheit, Hudtwalckerstraße 20, 22299 Hamburg
Jagdrevier, Reeperbahn 44, 20359 Hamburg
Orion, Papenreye 22, 22453 Hamburg
Chaps, Greifswalder Str. 23, 20099 Hamburg
Condomerie, 18, 20359 Hamburg
Featured image via Wikipedia.