Looking for the best adult entertainment in Vienna? Want to get laid in The City of Dreams?
Vienna has one of Europe's biggest sex scenes and makes the most of the country's legalised prostitution industry. The city has it all: brothels, sex cinemas, strip clubs and adult massage parlours in addition to street prostitutes, sex saunas and luxury escort agencies. You name it, you can get it in Austria's capital city…even sex with an advanced love-bot!
In this Vienna sex scene guide, we give you the full run-down on all things adult related in Vienna, including some tips on hooking up and getting laid with Vienna's beautiful ladies.
---
---
---
Hooking Up In Vienna
If you are heading to Vienna as a tourist and want to know whether it's easy to hookup with the locals, there are a few things to keep in mind.
Firstly, the women in Vienna are known for being particularly liberal and open-minded, but they are somewhat reserved at first.
Flirting is not really a thing.
If your idea of a 'day game' is to approach Austrian women in the street, handing out compliments and asking for a phone number… let's just say you'll need every ounce of your pick-up artist talent to make it a success.
The women in Vienna are slow movers in the dating game. It's better to get to know these girls casually, preferably with a shared acquaintance or somebody who can help establish that you're not a total creep.
Part of the problem of scoring a Vienna hookup outside the bars and clubs is that Austrian girls — like their German neighbours — can be somewhat emotionally cold.
What Are Women Like In Vienna?
Firstly, they tend to be quite reserved, so it's best not to go too over-the-top on your approach. Secondly, they tend to take their time when it comes to dating and may not be ready for a physical relationship right away.
They can be a bit emotionally cold, so try not to take things too personally if you don't get the response you're hoping for. An overly keen approach is more likely to cause confusion and awkwardness than a hookup success.
In general, the women in Vienna are well-educated and sophisticated. They are also quite independent and are used to getting their own way.
Of course, Vienna is the capital of Austria and tends to attract a more diverse and metropolitan crowd of women than you would find in rural towns (which are much more conservative).
One interesting quirk that you will notice in the bars and clubs is that many women in Vienna are keen smokers. In fact, the smoking spots are one of the best opportunities to approach and get chatting to the locals.
Vienna is also a major tourist hub, so don't assume that you'll be approaching an Austrian woman in the major nightlife hubs!
How to Meet Women in Vienna
In terms of hooking up in Vienna after dark…
The best way to find singles nightlife in Vienna is by heading to the Museums Quartier or Schleifmühlgasse area. There are more clubs and bars around these parts of town so if you're looking for sexy girls, there's plenty of options to explore.
Popular night clubs worth checking out include:
Grelle Forelle
Flex
Pratersauna
Donau Techno
Vienna Night Club
Alcohol is certainly a powerful lubricant for breaking through the cool and reserved Austrian demeanour.
But if you really want to increase your chances of success, you can check out hookup sites like Adult Friend Finder, which will put you in direct contact with sexy singles, MILFs and sugar babies who are looking for a good time in Vienna.
And if all else fails, you can always fall back on the thriving fully legalised adult industry…
Is Prostitution Legal in Vienna?
Yes.
Prostitution in Austria is a fully legalised and regulated industry making it just one of eight European nations where this is the case. As the capital city, Vienna plays host to more than its fair share of the country's 20 million annual visitors and doesn't disappoint any of those who want to sample sex the local way.
Whilst escorts are common, there are plenty of venues where sexual services are on sale including massage parlours, strip clubs and contact bars. Brothels are also legal and the city has a lot of them.
You can also find prostitutes on Vienna's streets but many are migrants, failing to get legitimate jobs in the city's many legal sex establishments.
As a result of the wide choice, prices can vary considerably. Customers can expect to pay around €30-€50 on the street (not recommended), €100+ in a brothel and €200+ with an escort. Manual and oral services in clubs and salons vary but will be in the ball park of €20-€60.
Vienna Escorts Guide
There is a range of ways to engage the services of an escort in Vienna but principally you will be soliciting the services either from an agency or directly with an independent girl.
Here are some popular choices we found:
Darling
Darling is an Austrian escort agency open 365 days a week, 24 hours a day.
The agency has a range of professional escorts as well as student escorts.
With 90% of their bookings coming from repeat customers, Darling is reportedly Vienna's favourite escort agency.
They offer a competitive price match, guaranteeing to beat or match the price you are quoted for any escort in Vienna.
They have over 50 ladies to choose from ranging in age from 18 to 54. Rates start at €99 per hour and go up to €300 depending on whether a model is considered 'elite'.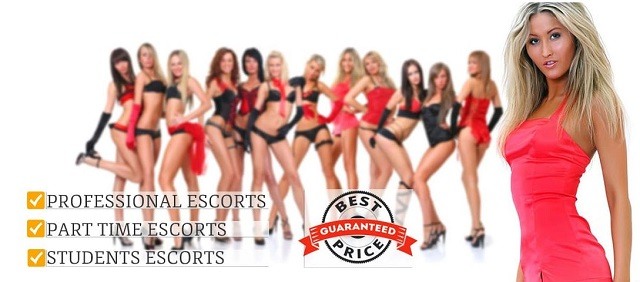 Escort Vienna
An agency that provides escorts specifically for business travellers and locals, Escort Vienna has a strong reputation in Austria. They pride themselves on a professional and prompt service with girls arriving on time looking sophisticated and smart.
They have over 60 ladies on their books covering a really good range of body shapes, ages and sizes.
Rates are standard across their models with an hour costing €150 and additional hours charged at €110; however, reduced rates are charged on longer bookings.
City of Love
City of Love is an international directory of high class, independent call girls that cater for business professionals.
Most of the escorts are available for travel and longer durations of companionship services.
The selection is varied but the majority of women are elite, sophisticated, intelligent and well used to providing VIP level service.
There are some agency girls on here but with a selection of over 400 women, you should have no trouble finding an escort to suit you.
Rates vary widely but you can expect to pay a minimum of €100 per hour and upwards of €350 for premium listings.
Vienna Escorts
A German language website, the Vienna Escorts site has 30 ladies on their books.
The selection is good and there are teens and milfs, various nationalities and a wide range of shapes and looks.
Rates are charged from €120 and cover the first 70 minutes with two hours being just €180.
Happy Escorts
With probably the biggest selection of escorts in Vienna, Happy Escorts as over 640 ladies to choose from.
You can only make contact by registering with the service which is free to use. This can cause delays in bookings but does ensure that contact details are authentic.
Rates vary a lot but you can find some budget escorts on the site.
Vienna's Secret
https://www.viennassecret.com+4367763084474
Vienna's Secret escort advertising agency is one of the finest places to choose escorts. We provide our customers with a high quality of service and aim to satisfy even the most demanding gentlemen who want the very best.

Therefore the variety of escorts that are offered by our agency was created in order to give our customers the most memorable moments.

With over 20 ladies on our books ranging from busty student escorts to the more mature professional escorts, we have got you covered.

Our rates vary between €150 and €250, additional hours charged at €120 or accordingly; however, reduced rates are charged for extended bookings.
Deluxxx
The Deluxx escort agency in Vienna has a select bunch of ladies all of a similar style just your choice of brunette or blonde.
Profiles are quite thin and don't provide any details of services so if you are after something that is not standard you should call the office to discuss.
Rates start at €150 per hour and you can book online.
Reiffe
Reiffe specialises in women of a more mature age, asserting that this gives their escorts the edge when it comes to sophistication, experience and style.
There are 22 women to choose from on their books, ranging in age from mid-30s to early 50s.
They offer a money back guarantee called a 'Chemistry Check'; if you don't 'click' with your escort within the first 15 minutes then you don't pay for the visit.
If that wasn't enough, book an escort in Vienna with Reiffe in the month of your birthday and get €25 off.
Rates start at €155 for the first hour.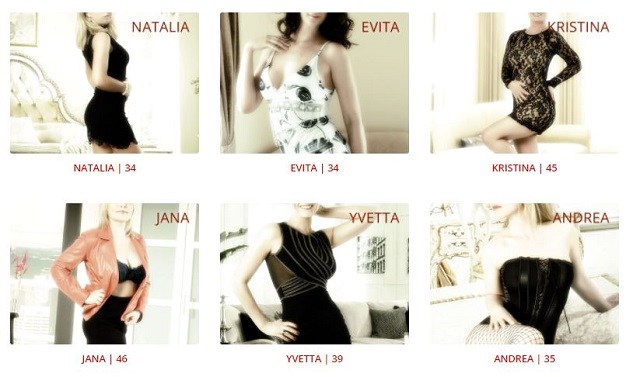 Best of the Rest
And, if we haven't already covered enough bases then here are some other suggestions for you:
Adult Services in Vienna
Vienna offers a real chocolate box of ways to get sexual services ranging from traditional brothels and street prostitution to sex cinemas, peep shows and sex saunas. You can get a happy ending at an adult massage parlour or simply rock up to one of the strip clubs for a saucy dance. Many of these venues operate as more than one establishment being a sauna and brothel or strip club and brothel.
We've put together our best suggestions for an erotic night out around Austria's capital city.
Brothels
There are two types of brothel in Austria; standard studio style services much like those you would find in other European countries and laufhauses (walk or running houses) where rooms are rented to independent hookers. Some charge a fee to browse the corridors whilst others you can simply walk in. Usually the selection of girls can be found in the entrance with each room also having a picture beside the door. Some girls leave their doors open when they are free whilst some houses operate a green light system to indicate availability.
Bar Schonbrunn
Schönbrunner Schloßstraße 46, 1120 Vienna
One of Vienna's oldest brothels, Bar Schonbrunn also provides strip entertainment for its guests.
It's a small brothel and not the most modern of venues but it is clean and the staff are friendly. There is a bar where you can get a few drinks before you choose a lady but don't expect to stay very long; it's more of a courtesy bar than somewhere to hang out.
There are ten girls working at Bar Schonbrunn, each having different assets and skills.
The brothel is open Monday to Saturday from 8.00pm to 5.00am
Kontakt Zentrum
Süßenbrunner Str. 7, 1220 Vienna
A laufhaus style brothel where independent prostitutes rent rooms, you can enter the Kontakt Centrum for free and browse the available girls by walking through the premises. A closed door either means nobody is home or the room is occupied but otherwise girls simply leave their doors open when they are ready for business.
There are 31 rooms here, all air-conditioned and with shower, flat screen TV and a window.
Girls who work here must be able to produce a valid permit including an up to date health check.
Rates are negotiated with each girl individually.
Laufhaus Max Winter
Max-Winter-Platz 22, 1020 Wien
A walk through brothel (or laufhaus) the premises were built in 2015 and feature tailor made rooms. Rented by independent hookers, all rooms have underfloor heating, WiFi, flats screens with adult movies on demand and coloured LED lighting.
The rooms are also fitted with a traffic light system outside the doors' if the green light is lit then services are available.
At the time of writing, you can also find trans girls working in the building.
Maxim
Kärntner Str. 61, 1010 Vienna
A strip club and sex club, Maxim is located right in the centre of the city.
A modern venue with the feel of a nightclub you can spend some time in the bar and lounge to enjoy the erotic dances before heading to one of the many private rooms for a service.
The club caters for all tastes and there is a fully-equipped BDSM room for fetish lovers.
The girls offer a really comprehensive range of services from role play, dominance and toys to Greek, Spanish and deep throat. With up to 25 ladies to choose from, your only problem will be deciding on which one.
The girls also offer escort services in Vienna with rates starting at €250 per hour.
Maxim is open daily from 9.00pm to 6.00am.
Romantic Bar
Spengergasse 13, 1050 Vienna
A studio style brothel with a small bar in which to mingle with the ladies first. The venue is a short walk from the Künstlerhaus museum.
The place is a little old-fashioned but the rooms have TVs and there are showers and jacuzzi facilities available.
Romantic Bar is open as follows:
Monday to Friday: Midday to 4.00am
Saturday and Sunday: 7.00pm to 4.00am
East Roses
Wolfganggasse 38, 1120 Vienna
Specialising in Eastern European prostitutes, East Roses is a studio style brothel.
The place is a little dated in its design and is far from modern though does hold the relevant operating license. The beds are new and linen is freshly changed between clients.
Prices are low and you can get a full service for €60 for 30 minutes or €100 for an hour. Extras such as blowjobs and Greek are charged extra.
East Roses is open as follows:
Monday to Wednesday: 9.00am to 11.00pm
Thursday to Saturday: 9.00am to 12.00am
Sunday: 11.00am to 11.00pm
Laufhaus Vienna
Triester Str. 41-43, 1100 Vienna
A centrally located walk-in Laufhaus brothel, you can select from up to 40 girls on the premises as well as a range of sex dolls. Yes, dolls. This Laufhaus is one of a few brothels in Austria that are trialing the use of cyber sex workers. The benefits of paying for sex with a doll is an experience that would normally cost you many thousands of Euros if you were to invest in one yourself.
Of course, the real prostitutes are also available for services and wait for clients in their rooms. A green light above the door means they are open for business. Rates vary and must be negotiated with each girl.
The Laufhaus Vienna is open seven days a week from 10.00am to 2.00am and there is no entrance fee.
Kontakt Café
Sechshauser Str. 18, 1150 Vienna
Serving well-priced soft and alcoholic drinks, this contact bar has eight rooms above the Café in which you can receive full service.
The girls simply wait around in the café downstairs and negotiate a price with a punter; rooms are hired by the hour from the bar.
The Kontakt Café is open daily from 8.00pm to 5.00am.
Studio 4 Fun
Donaustadtstrasse 42/1-5, 1220 Vienna
Located in the 22nd District of Vienna, Studio 4 Fun is a small brothel with just 9 ladies currently renting space in the premises.
Price are available on request and the stuido is typically open from 9.00am to 2.00am (times can vary depending on availability).
Studio Golden Phoenix
Schallergasse 6, 1120 Vienna
The Golden Phoenix brothel specialises in providing the services of Asian prostitutes and currently has a selection of eight ladies.
The girls perform a variety of services including domina, lesbian and massage as well as standard full service.
Rooms are fully air-conditioned and have adequate facilities including free drinks.
Rates start at €30 for a 15-minute session and from €80 per hour.
The brothel is open 24/7.
Simply Top
Mellergasse 22, 1230 Vienna
Simply Top is a really contemporary and elegant brothel with stylings of a spa rather than a brothel. The high quality rooms also include modern conveniences.
The house employs multilingual ladies who are open minded, intelligent and who offer exciting personal services. On top of that, they are all incredibly well put together.
Rates start at €70 for 15 minutes and walk-ins are welcome.
Simply Top is open Monday to Saturday, 9.00am to 11.00pm.
Laufhaus Rachel
Triester Str. 176, 1230 Vienna
Another Laufhaus style brothel where you can browse for a girl along the corridors of the 32 rooms. There is a large central bar where you can get a drink before or after in which some of the girls can be found when they are available.
Details of all the girls currently renting space at Rachel's can be found online along with information of their services.
Rates start at around €50 for a quickie and the laufhaus is open daily from 11.00am to 2.00am.
Erotik Studio Margareten
Arbeitergasse 40, 1050 Vienna
A small and basic place, ESM is a licensed brothel offering some fetish services.
This studio brothel is open variable hours which doesn't help with walk-ins so you are advised to contact them before heading out.
Rates are also varied and are at the discretion of the individual girls.
Studio Relaxe
Stolberggasse 21A, 1050 Vienna
The Studio Relaxe has a dozen girls working different shifts providing in-call and out call services. Rates start at around €50 for a 15 minute appointment with every guest staying 30 minutes receiving a free alcoholic drink.
You can find full details online of the services offered by each girl including their hours and availability.
The studio is open Monday to Sunday, 10.00am to 5.00am.
Studio Benessere
Adamsgasse 2, 1030 Vienna
An elegant but small studio brothel just a few minutes' walk from Museum Hundertwasser, Benessere is open as follows:
Monday to Friday: 10.00am to 9.00pm
Saturday: 12.00pm to 8.00pm
Sunday: 1.00pm to 8.00pm
Blonde Russin
Prager Str. 205, 1210 Vienna
Though the name would suggest that the ladies here are all Russian, they're not. Many are but some hail from neighbouring Eastern European counties like Croatia and Slovakia. Details of the house girls are available online.
Hot and cold drinks are complementary but stays over three hours receive a free bottle of sparkling wine.
Flat rates are charged at €130 per hour or €210 for a pair of girls.
The Blonde Russin is open Monday to Friday, 9.00am to 10.00pm and by appointment at the weekend.
Monaco Bar
Lindengasse 4, 1070 Vienna
The Monaco Bar is a contact bar where you can meet available ladies for a drink before retiring to a private room/booth for full service.
A small venue, lit with an ambient red glow, the Monaco Bar has just six ladies working for them so you should always have a choice of at least two.
The place lacks any atmosphere and few people stay in the bar for very long but it is a little more genial than just getting straight to business. A lot of punters prefer this style of selecting a girl as it can constitute some of the foreplay and save money.
The bar is open Monday to Saturday from 8.00pm to 5.00am (6.00am Thursday to Saturday).
Swinging Clubs
Frivoli
Halbgasse 11, 1070 Vienna
A lifestyle club in the west of the city, Frivoli regularly runs themed swinging events for couples and singles.
There are several playfully themed areas in the club including an indoor rose garden, medieval room and medical area. There is even a small cave, birds nest and jungle room.
Facilities include a bar, sauna, steam room and solarium as well as massage tables.
It's not a huge club but they have packed a lot into the space and it feels more like an adult theme park and play zone.
Entry is only permitted with a club card which are not available on the door but can easily be arranged in advance. Admission fees are €19 for single ladies, €55-€69 for single men and €49-€79 for couples.
The club is open as follows:
Monday to Thursday: 10.00am to 6.00pm and 7.00pm to 2.00am
Friday: 10.00am to 6.00pm and 7.00pm to 4.00am
Saturday: 7.00pm to 4.00am
Sunday: 7.00pm to 2.00am
Paradiessauna
Untere Augartenstraße 36, 1020 Vienna
A sauna style swinger's club in the heart of Vienna, Paradise is a popular club with locals as well as tourists. The club is open to members as well as day guests.
Facilities include the usual spa areas and play rooms. It's a basic but clean and welcoming sauna that usually attracts a mixed crowd.
The entrance fee is free for single ladies, €66 for single men and €39 for couples.
The Paradise Sauna is open from 6.00pm to 2.00am, Monday to Saturday and from midday to 9.00pm on Sunday.
Best of the Rest
You could also try these other clubs which are reportedly open to non-members:
Refugi-O, (Address available on request)
Atelier Mystique, Bei Vereinbarung, 1170 Vienna
Club Underground, Angeligasse, 1100 Vienna
Element 6, Kaiserstrasse 95, 1070 Vienna
Hollywood, Kandlgasse 26, 1070 Vienna
Traumland, Schlösselgasse 11, 1080 Vienna
Papillon, Müllnergasse 5, 1090 Vienna
Mysticum, Halbgasse 11/Keller, 1070 Vienna
Le Swing, Hannovergasse 5, 1200 Vienna
Tempel, Boltzmanngasse 13, 1090 Vienna
Erotic Massage Parlours
Erotic massage parlours in Vienna are usually simply a brothel but they are set-up to provide massage first. We've covered all of those salons where you can book something sensual and erotic or unusual and get a happy ending…or more.
We haven't given any of these parlours a specific review as all are very similar with prices being in the region of €40-€80.
Strip Clubs
Exzess Gentleman's Club
Heiligenstädter Str. 6, 1090 Vienna
Exzess is more than just a nightclub and runs non-stop topless dancing to entertain the many visitors to its club.
There is also an onsite sauna populated with plenty of naked ladies for which €32 offers you full access.
The club has been open for over 25 years and is a family run business.
You can get full service at the club but the owners do not get involved with the remuneration side of this. Facilities are available for you to use but you must negotiate your fees with the ladies directly. Just remember the two golden rules at Exzess; "…anything is possible" and "…what happens in the club, stays in the club".
See our full Exzess review for more info.
Babylon
Seilerstätte 1, 1010 Vienna
Populated with a couple of dozen of Austria's most beautiful dancers /escorts, Babylon is an "exclusive club" in Vienna offering private rooms for full service.
The club has style and elegance and has a large bar/lounge area to enjoy the entertainment. Consider the place more like an upmarket brothel with some pre-service entertainment rather than an all out traditional strip club.
Babylon is open from Monday to Saturday, 7.00pm to 4.00am.
Beverly Hills
Seilerstätte 5, 1010 Vienna
Originally opening in 1992, Beverly Hills is more of a typical nightclub with strip dancers. With neon lighting, chrome poles and table dancers working the room, the venue will be a familiar one that doesn't reinvent the wheel.
Though you can get private dances here, it isn't a brothel.
Popular with stag parties and groups, Beverly Hills is open Monday to Saturday from 9.30pm to 5.00am.
Stripworld
Though not an actual venue you can visit, Stripworld is an agency for some of Austria's most exciting strip performances. Available to book for private events and parties, the performers offer a huge range of dazzling shows from UV/Neon, Gothic Fire and Erotic Circus themes to burlesque, lesbian and horror strip teases. You can even book a more exclusive performance in the back of a limousine.
All booking details can be found on their website.
Sex Saunas
Similar in style to swinging clubs, sex saunas are frequented by swingers as well as singles but the difference is that you can get paid sexual services on site. There are less group activities here and couples can explore elements of the lifestyle whilst not feeling any pressure. Single men, of course, can get serviced on site.
Goldentime
Karl-Gunsam-Gasse 1, 1110 Vienna
One of their two clubs in Austria, Goldentime Vienna is a big club covering 2500 sq. m and offering stage show entertainment, lounge bar and self-service buffet as well as full spa and sauna facilities. You can also find a private garden, pool and erotic cinema plus 25 private rooms in which to enjoy a full service.
Entrance fees are charged at €70 for women and €90 for men with services being paid for directly with the ladies of your choice.
The sauna club is open daily from 11.00am to 4.00am.
Fun Palast
Richard-Strauss-Straße 8, 1230 Vienna
A huge venue covering 7,000 sq. m, the Fun Palast features a large indoor swimming pool, 1,000 sq. m beach and pool bar. You can receive treatments in the spa or explore the erotic cinema and enjoy the buffet dinner.
The club also holds events like poker nights and themed evenings.
Entry is charged at €10 with all interactions with the self-employed hostesses being paid for directly; this can be done in advance at reception before you get changed into your sauna outfit.
The Fun Palast is open daily from 11.00am to 4.00am closing at 6.00am on Friday and Saturday nights.
Fresh Sauna Club
Triester Str. 218, 1230 Vienna
This sex sauna is about a 15 minute drive south of the city and offers the chance for group play with professional prostitutes. There are usually between 15 and 20 women who provide services in the club at any one time.
Facilities includes saunas, jacuzzis, restaurant, bar and roof terrace,
The cost of entry is €69 or €100 for entry to the VIP area with gangbang evenings costing a little more.
You can spend as long as you like in the club and the entry fee includes a free half hour of service with a girl. Additional services must be paid for.
The club is open Monday to Sunday from 4.00pm to 4.00am.
Street Prostitutes
Vienna's red light district of Gürtel occupies a large area of the city and encompasses most of the adult entertainment venues as well as hosting a large number of street prostitutes.
Austrian authorities believe that there are between 3,000 and 6,000 hookers working in Vienna with many of these taking to the streets to supplement their online advertising. It is common for prostitutes on the street to be migrants to Austria as the best jobs are usually taken by local girls.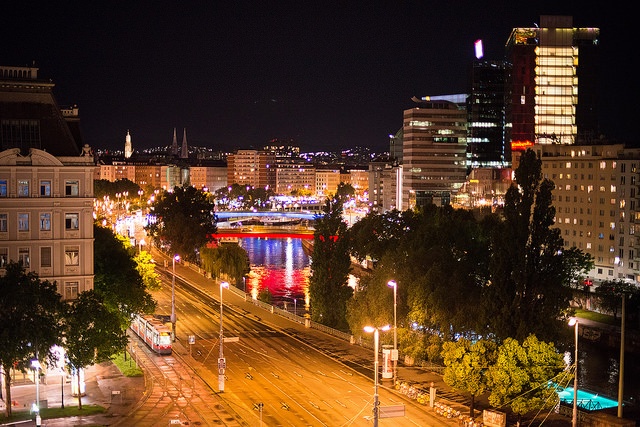 It's said that prices for a street prostitute in Vienna start from €30, with hot-spots including:
Felberstrasse
Naschmarkt
Mariahilferstrasse
Linzerstrasse
That said – with so many legal and fully licensed options available in Vienna, why would you bother with hookers on the street?
Sex Shops, Cinemas & Sex Cabins
Czerningasse29
Czerningasse 29, 1020 Vienna
This small sex shop also has private double cabins in which you can enjoy some hardcore pornography, alone or with a guest.
The store has plenty of the traditional offerings including DVDs, magazines and toys as well as some interesting accoutrements that may be unfamiliar.
The store is open seven days a week opening at 11.00am (12.00pm on Sunday) and closing at 10.00pm.
Kino Labyrinth
Favoritenstraße 164, 1100 Vienna
The Cinema Maze has 9 video cabins, a programme of hardcore films and private booths. The venue welcomes people of all sexualities and enjoys being a venue that celebrates diversity in the form of gay, straight, trans, bisexual and fetish lovers.
Changing rooms and showers are available on site.
Opening hours are as follows:
Monday, Tuesday and Thursday: 1.00pm to 12.00am (mixed)
Wednesday: 1.00pm to 12.00am (men only)
Friday: 1.00pm to 2.00am (men and TVs only)
1st Saturday of the month: 9.00pm to 4.00am (swingers night)
2nd Saturday of the month: 9.00pm to 4.00am (dark night)
SexWorld
Mariahilfer Str. 49, 1060 Vienna
A short walk from the Leopold Museum, Sex World is a cornucopia of bedroom accessories, lingerie and multimedia.
The store is quite mainstream and you won't find any surprises or extras but it is a sure fire place to find your basics at a good price.
The store is open as follows:
Monday to Wednesday and Friday: 10.00am to 8.00pm
Thursday: 10.00am to 9.00pm
Saturday: 10.00am to 6.00pm
Featured image via Kontakt Cafe.
Austria Features
Browse our latest blog posts covering the adult industry and hookup culture in Austria: