If you want to know more about sex in Sweden then we've got the ultimate guide.
The  Nordic country of Sweden nestles between Finland and Norway with a bridge connecting it to Denmark. A famously liberal nation with progressive laws on equality and anti-discrimination, there is a stereotype of sexually promiscuous blonde Swedes that has perpetuated since the 1970s. But is the fantasy a reality or do we need to take a different view on Sweden's sex scene?
From the cultural attitudes towards sex, laws on prostitution and pornography to Sweden's porn viewing trends. We bring you a comprehensive guide on what you need to know about Sex in this Scandinavian country.
---
---
Sex in Sweden
In the heart of Scandinavia, Sweden is known as a liberal and egalitarian society. Though its land mass make it the third largest country in Europe, the population is small at just 10 million people.
Globally, the Swedish people have a reputation for being perfunctory and conformist. They have a strong affinity to their society as well as a firm belief in their privacy. Where in some nations, competition, flamboyance and individualism are celebrated, Swedes tend to strive towards a more middle-ground; the ultimate in neutrality.
So, if they are so reserved, how can they be so liberal?
What seems like a contradiction in terms is actually at the heart of this Nordic nation. Sweden is a country that promotes equality and as a result they do not champion any one area of the population. The result has been to create a society that rejects oppression or discrimination and considers excess, in any form, distasteful.
However, when it comes to sex, the Swedish are very open-minded…compared to the rest of Europe. It's hard to say why this is the case but generally speaking the Scandinavians have a much more sexually positive society. Maybe it's the long winter nights, the widespread feminism or acceptable public nudity – Swedes can go au naturel in the countryside without fear of prosecution.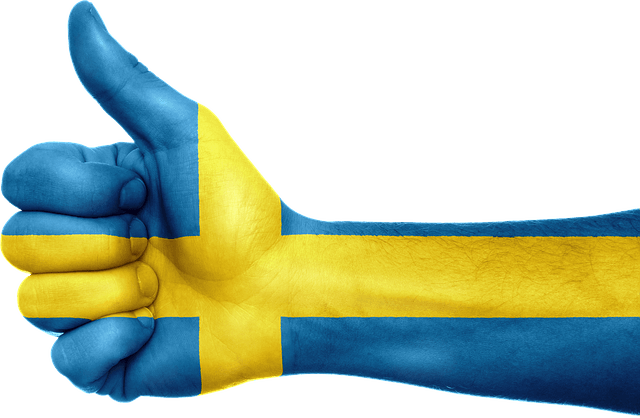 We can see this liberal minded attitude in practice; a Europe-wide survey conducted to reveal the habits of various nations showed that:
48% of Swedes have had a one-night stand (joint second highest with Finland behind Denmark).
58% of Swedes have watched pornography (third highest; Finland and Denmark were joint first).
21% of Swedes have visited a strip club (third highest with Finland taking the top spot).
33% of Swedes have had sex in a public place (fourth highest with Denmark in first).
28% of Swedes have been unfaithful to a partner (second highest behind Finland and Denmark in first position).
Yet, it would be a mistake to think that Swedes are promiscuous or sex-obsessed. A report in 2013 suggests that Swedes are having less sex now than they were in 1996. They just seem to have struck a very healthy balance of normalcy when it comes to sex.
Sex education in Sweden has long had a history of being progressive and has been compulsory in schools since the 1920s. Children are taught from a comprehensive curriculum which includes sexual health, functions, orientations and infections. The programme of learning starts at kindergarten and is very much in keeping with the national mindset of freedom, diversity and balance.
The model is one that is envied by many countries and Sweden has one of the lowest teen pregnancy rates in Europe. However, to continue the trend of contradictions, Sweden has a high rate of STDs; in 2013 the country was named as the STD capital of Europe.
Adult Industry in Sweden
The adult industry in Sweden is small by comparison to other European neighbours and, once again, reflects a market of contradictions. Paying for sex is illegal but buying it isn't, pornography is not regulated and there is no age limit for purchasing pornographic materials but BDSM is an illegal depiction of violence.
There is not a sizeable pornographic industry in Sweden though there have been some notable examples which have made international headlines.
Sweden was the birthplace of one of the best-known names in pornography, Berth Milton Sr who founded the Private Media Group. The company produces and distributes some of Europe's best-selling print titles as well as running dozens of adult websites and producing high-budget adult films for DVD and Video-On-Demand services. The company is now run by Berth Milton Jr and is considered by many as one of the top ten adult entertainment companies in the world.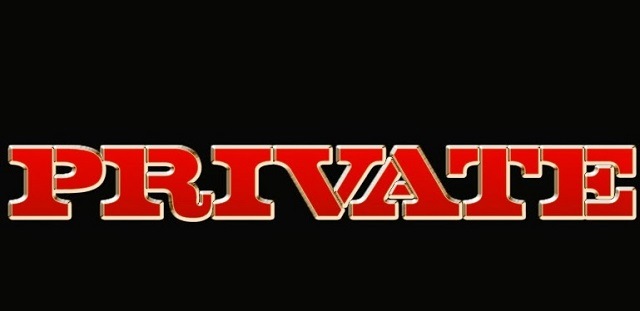 When it comes to Swedish porn, the industry sprang to life on the big screen in the 1960s when Vilgot Sjöman began experimenting with censorship boundaries. His most famous movie was the 1967 film I Am Curious – Yellow ('Jag är Nyfiken – Gul'). Censors in the UK cut 11 minutes of the film, but it was banned and publicly condemned in the USA with only two cities there screening it. The follow up I am Curious (Blue) was even more indecent and cemented his reputation as a daring pornographer.
Perhaps the most well-known adult film from Sweden is Fäbodjäntan ('The Herding Lass'). Released in 1978 and directed by Joseph W. Sarno, the film has some memorable scenes including a masturbation scene where the star uses a falukorv (huge Swedish sausage) as a dildo and also includes some unusual horn blowing.
Swedish Porn Stars
There is a good stock of homegrown talent in Sweden when it comes to the adult film industry with some making waves in export markets.
Known for her roles in Russ Meyer films, Uschi Digard (also known as Astrid, Heidi Bush, Uschi Digger and Marie Marceau) was a star of the Golden Era of porn (1975-1983). She is best known for her work with the porn legend, John Holmes, and her DDD breasts. You can catch her in action in over 120 titles including Candy's Big Black Master, Triple Climax Orgy and The Orgy Machine.
Puma Swede was born in 1976 and has appeared in over 100 movies. She was nominated for both an AVN and XBiz Award in 2009. With her 32F breasts, she cuts a fine figure in titles such as Big Bust Cougars, World's Biggest Tits and Stacked & Suckin'. She is the top ranked porn star from Sweden on XVideos with over 570 clips to her name. Her channel is ranked as the 35th most popular in Europe with over 193 million video views.
Another big name star from the 1970s and 1980s is Marina Hedman who also starred alongside John Holmes in the 1987 film The Devil in Mr Holmes. She appeared in one of the Emmanuelle films as well as dozens of other movies in Italy.
Also ranking highly on the popular tube site are Kayden Kross and Lynna Nilsson who have more than 123 million video views between them.
Other top adult stars from Sweden include:
Anita Andersson
Anika Sweden
Ziggy Blue– topless model and Swedish porn star
Jenene Swenson (Janna Svenson)
Ingrid Swede
Armani St. James
Amina Axelsson, a mature porn star with 34G breasts
Annette Christianson
Leena Hiltuten (star of Fäbodjäntan)
Emma Alba
Viola Von Vild – former Swedish porn star and escort.
Pauline Lee
Jessica Flame
Prostitution Laws in Sweden
Despite a history of controlled prostitution in the 19th century Sweden became the first country in the world to establish a law which only criminalises the purchase of sexual services and not their sale. Setting an international precedent, the law effectively decriminalised prostitution whilst criminalising the activities of pimps, johns and brothel owners.
The law was passed in 1999 and has since been adopted by other countries including Canada, Iceland, Norway and Northern Ireland.
The ban has not been without some controversy with some seeing it as a restriction on the right of sex workers to earn a living. Generally, prostitution is seen in Sweden as a form of patriarchal oppression which runs contrary to the public ideals of an egalitarian and gender-equal society.
The legislation appears to have had an impact on the number of prostitutes working in the country. Official figures suggest that the number of women working in the industry has been reduced from 3000 in 1995 to around 600 in 2008.
Despite the laws prohibiting the purchase of sexual services, prostitution in Sweden is still thriving with Stockholm enjoying an active sex scene. Predominantly, the markets for sex are restricted to escort services and 'compensated dating'.
Sweden Porn Viewing Trends
In the annual review of porn viewing trends produced by popular porn tube hosting site, Pornhub, Sweden is ranked as the 16th top country by traffic.
The egalitarian society of Sweden is also reflected in their porn stats with the gender split of who is watching porn being 70:30 (male: female); Sweden has one of the highest proportions of female visitors to Pornhub in the world (behind The Philippines, Brazil and South Africa.
By far the most popular category in the country is 'Anal' porn with Swedes being 56% more likely to be searching for this kind of clip than anywhere else in the world! The Swedes are also searching for more 'bondage', 'old/young' and 'outdoor' porn when compared to the rest of the world.
The top porn searches for 2017 in Sweden display a typical penchant for local talent with:
Swedish
Step Sister
MILF
Step Mom
Lesbian
Svensk
Overwatch
Big Ass
Swedish Amateur
Swedish Teen
However, it seems the Swedes are also big fans of professional content from the USA rather than Europe with the top five porn stars searched in 2017 being:
Kim Kardashian
Mia Khalifa
Lisa Ann
Nicole Aniston
Amanda Cerny
There is little change in Sweden's porn appetite from 2016 but the top trending searches for 2017 showed a significant increase for content tagged with:
Black (search traffic up by 350%)
Yoga Pants (search traffic up by 316%)
Overwatch (search traffic up by 206%)
Latina (search traffic up by 109%)
Big Ass (search traffic up by 75%)
Big Tits (search traffic up by 70%)
Gangbang (search traffic up by 36%)
Viewers in Sweden spend an average of 9 minutes and 39 seconds browsing the pages of Pornhub each time they visit which is just shy of the global average of 9 minutes and 59 seconds.
The age split of Swedes watching porn is pretty well balanced and shows a more mature audience is searching for content.
| | | |
| --- | --- | --- |
| Age Range | Sweden | Rest of the World |
| 18 to 24 | 20% | 29% |
| 25 to 34 | 33% | 32% |
| 35 to 44 | 18% | 17% |
| 45 to 54 | 13% | 11% |
| 55 to 64 | 10% | 7% |
| 65+ | 6% | 4% |
Of course, Pornhub isn't the only means of accessing porn in Sweden though it is the highest ranking porn site in the country (16th most popular overall, ahead of Amazon.com). Sweden's top fifty website by traffic also include:
LiveJasmin – 18th most popular website in Sweden
BongaCams – 25th most popular website in Sweden
XVideos – 31st most popular website in Sweden
XHamster – 43rd most popular website in Sweden
The Japanese culture website, 4chan.org also makes the top 50 (46th most visited site in Sweden) which we can't ignore has a diverse hardcore section!
Top Swedish Porn
A lot of the porn accessed from inside Sweden features amateur models with local ladies being popular. The big tube sites which host content from amateur stars are certainly the best way to find Swedish porn with our pick of these being:
LGBTQ in Sweden
Sweden has some of the most progressive rights for diversity in Europe. They were the first country in the world to allow transgendered persons to change their legal gender (post-surgery) in 1972. The country also provides free hormone treatment to transgendered citizens.
Homosexuality was legalized in 1944 and was granted a legal age of consent in 1978. Same-sex civil partnerships have been legal since 1995 and Sweden became the 7th country in the world to permit same-sex marriage when the law changed in 2009.
Not only was the decision to introduce a gender-neutral law on marriage well backed by Government but was also supported by the Church of Sweden with 70% in favour.
Transvestism and homosexuality were declassified as mental illnesses in 2008 and 1979 respectively.
Sweden was one of the first countries in the world to openly allow all members of the LGBTQ community to serve in the armed forces.
The Swedish Federation for Lesbian, Gay, Bisexual and Transgender Rights (RFSL) is one of the oldest organisations of its kind in the world. It has been serving the LGBTQ community since 1950.
The country is seen as being gay-friendly and there are annual Pride events throughout the country with Stockholm Pride being the oldest and largest of these.
Overall, the LGBTQ scene in Sweden is diverse, welcoming and open. Incidences of discrimination are rare and acceptance (not just tolerance) is high.
Top Classified/Personals Sites in Sweden
When it comes to dating in Sweden, the trends are similar to the rest of the Western world where the internet is the most popular way to meet other singles. The following are a list of the most common ways to hook up whilst in Sweden; some are local sites whilst others are international.
Badoo
Badoo was started in 2006 as a dating focused social networking site. It was launched first in Russia where it is now one of the most popular dating sites in the country. A freemium service, you can create a profile without subscribing but the best features come at a cost.
Badoo operates in 190 countries including Sweden and it has earned itself a reputation for being something of a hook-up site.
Users can chat with people nearby as well as search for more specific matches.
It's a popular site for European travellers who are looking to meet up with singles in various locations.
The Local
The Local is a popular site for English speakers living in and visiting Sweden. It provides a repository of local news in English. The company also provides similar services in other European countries including Austria, Denmark, Italy and Switzerland.
The Local also offers a great dating community site through a partnership with Once. It does tend to be populated by foreign nationals and ex-pats but there can also be Swedish people too.
It's an easy enough service to use and you can create a profile using your Facebook account. It's free to use but the VIP service does give you better options for searching for potential matches.
Mazily
A Swedish language site whose aim is to connect young, culturally minded people. Launched in 2012, the site attracts singles who have an interest in art, film, music and fashion.
Its free to use but does offer better functionality for premium subscribers. Mazily has some great features including an events guide for the big cities.
It works well to find people with similar interests if you are located in either Gothenburg, Stockholm or Malmö.
MindAlike
Launched in 2012, this Swedish owned and operated site provides an exclusive dating service for those individuals who are high-earners. You can only register to use the site if you are earning in excess of 500,000 SEK (€50,000+) with assets of 3 million SEK (€305,000).
It's not cheap to join and you can expect to fork out 890 SEK (€90) a month but for that you do ensure that any members you meet have been verified.
A useful site to meet well-educated and financially stable singles whilst in Sweden.
Craigslist
https://stockholm.craigslist.se/i/personals
The internationally renowned classified site Craigslist has a good dating section which caters for lots of different people, including:
Women Seeking Men
Men Seeking Women
Casual Encounters
Strictly Platonic
Miscellaneous Romance
It's a free to use service both to advertise and to respond to listings. As a result, the quality of the profiles can't be guaranteed and, in some countries, the service can be abused. It is not unheard of for free classified sites to be a source of hoaxes and scams. On occasion, particularly in those countries where prostitution is illegal, Craigslist can be a source of escorts of erotic massage providers.
The general advice when using Craigslist is to use your common sense and, when meeting people, stay safe.
Happy Pancake
Though the site name is anglicized, Happy Pancake is one of the most popular dating sites in Sweden. At present, there are around a quarter of a million registered users active and plenty of good feedback to suggest that it works well.
You will need to understand the language to use the site or, at very least, use a translation tool (though this won't work when you actually hook-up!@).
It's much more of a dating site than a hook-up site but there are plenty of singles who are either serial daters or looking for a casual encounter.
Lava Place
www.lavaplace.com/Personals/Sweden/SE/
Lava Place is a free to use personals site which tends to appeal to a more mature age-range as well as foreign nationals. It's an international website so you only need one profile to be able to use it in other European cities.
Women using the site are looking for different things from friendship and romance to casual encounters.
It doesn't have the best reputation for being a hook-up site but there are certainly possibilities.
Tinder
Of course, the world of casual dating anywhere in the Western world wouldn't be the same without Tinder and the Swedes are just as enamored with the app. Its popular with the over 20s and offers a fast and simple way to hook-up with people who are local and looking.
Featured image via Pixabay.