Want to know more about sex in the Czech Republic?
This small nation of just 10 million people is famous for its gothic castles, the population's love of beer and the romantic capital city of Prague. It is the world's 6th safest place to live and, with no border control, it is a welcoming and hospitable country. A famously liberal minded people, the Czech's have a relaxed attitude towards sex and the laws on pornography, prostitution and homosexuality reflect their tolerance.
In this guide, we focus on what the Czechs think about sex and how the country's sex industry is shaped by politics, religion and economics. We also look at the latest porn viewing trends, the adult industry and LGBTQ rights in the former Soviet nation.
---
---
Sex in Czech Republic
Formerly one nation known as Czechoslovakia, the country is a former communist nation, being occupied by the Soviet Union until 1989. In 1993, Czechoslovakia was dissolved forming two separate countries; the Czech Republic and Slovakia.
The origins of the phrase 'Bohemian' when referring to something as spirited, artistic and nomadic are actually from an area within the Czech Republic known as Bohemia. It is therefore no surprise to learn than the Czechs are generally akin to this ideal of non-conformist, slightly eccentric and alternative lifestyle.
There are an estimated half a million foreigners living in the country with a further 30 million tourists visiting each year. It is a diverse nation, rich in its own culture but also embracing outside influences.
Unusually for Central Europe, the Czech Republic is notably a secular nation with almost 50% of the country abstaining from stating a religion, 34.5% being atheist and just 10.4% identifying with the Roman Catholic Church. Compare this to Slovakia where 62% of the population are Roman Catholics and you can begin to see the differences between the 'Bohemian' region and neighbouring European states. This freedom from religious dogma has influenced social and cultural attitudes towards sex and the Czechs have a healthy relationship with physical intimacy and sexual activity.
In a survey conducted in 1997 by Petr Weiss and Jaroslav Zveřina, the sexual attitudes of the nation were examined and revealed that:
96% of men and 91.4% of women believed pornography should not be banned.
3% of men and 53.6% of women were not against group sexual activities. Though most deemed it acceptable, the majority would refuse to take part in it (53.7% of men and 47.7% of women).
Just 9.6% of women and 5.0% of men were found to be anti-masturbation, considering it a harmful practice. A much greater proportion (58.4% of women and 65.5% of men) believed masturbation to be 'a natural manifestation of human sexuality'.
5% of men and 39.9% of women were not in favour of casual sex.
Though the data is now over twenty years old, it does show a surprising contrast in beliefs and opinions in a relatively new post-soviet era. Compare these kinds of attitudes to somewhere like Romania whose communist decline coincides with the Czech Republic and the differences are very marked.
More recent studies conducted in 2013 by The Pew Research Center in their Global Attitudes Project revealed that the Czech Republic is the most morally accepting country in the world.
Despite the age of consent being 15, the average age of the first sexual encounter for a Czech is 17 with 96% of those surveyed believing that pre-marital sex is fine.
Pornography and prostitution is legal and the big towns and cities have a large number of adult entertainment venues that are frequented by locals and tourists. There are over 800 brothels operating in the country with numerous strip clubs, gentleman's clubs and erotic bars and salons. You can also find sex shops selling a wide range of toys and bedroom accessories.
The population is well educated and hard working with a good economy. In fact the country's Quality of Life Index is on a par with Ireland, United Arab Emirates and Taiwan and higher than Singapore, Italy and Saudi Arabia. Low unemployment and a low cost of living make the Czech Republic one of the top 25 most 'happy' nations.
Sex education is compulsory in the Czech Republic and begins at the age of seven covering a comprehensive curriculum that includes contraception, reproduction, STDs and pregnancy. There has been some debate over the last decade with the government further extending the role played by schools in this area. A new 70-page teachers guide introduced in 2010 proved controversial when it allowed more scope for schools to choose the depth and reach of their sex-ed programmes including homosexuality and sex crimes. Right wing groups and conservative groups have challenged the decision to include sexual orientation with the head of the Association for Protection of Parental Rights (VORP) believing that homosexuality is a 'deviation' that can be 'cured'.
The Czech Republic has one of the lowest prevalence rates of HIV/AIDs in Europe with sex workers and drug-users who use needles being at highest risk. Generally, the risk of STDs is considered average for Europe with fluctuations in the rise and fall in the number of cases of syphilis, gonorrhoea, chlamydia and HPV.
Adult Industry in Czech Republic
Porn is legal in the Czech Republic with the exception of violent depictions, minors and animals. Sale and distribution of adult content is widespread and there is no shortage of supply in both domestic and imported material. Indeed, the country has a large number of studios which produce their own content, including Prague Porn Productions and Bohem Productions.
Some of the top porn distribution companies are also based in the Czech Republic including XVideos favourite Legal Porno and CzechAV (incorporating 33 dedicated sites).
There are fifteen studios in the city of Prague alone that create all-male content making it the capital of gay porn.
There is even a studio where the public can produce and direct their own porn. YourPorn Productions will let you be the boss of a working porn studio so you can cast, direct and produce a personal DVD in high-quality.
Prague is known as the European capital of porn and, behind California, is the world's largest hub for the adult industry. As well as production studios, the city is home to companies such as Beez, Pornhub and XVideos. The European Porn Summit is also held in Prague.
The appeal of the country to foreign producers is not only economic though the lower wages and production costs certainly help. Contributing factors include the abundance of pretty Czech girls willing to star in adult films, a liberal minded attitude towards content and great internet speeds. Of course, the country's relaxed laws on pornography also help.
Czechs are also well known for being excellent business people with great entrepreneurship and creative energy.
The Czech porn industry is popular with the rest of Europe with Switzerland, Russia, Estonia and Scotland all having a penchant for the country's output. In Slovakia, the search term 'Czech' outstrips the demand for Slovakian amateur porn.
According to global tube giant, Pornhub, people spend more time per session watching porn featuring Czech performers than many other ethnicities including Asian, Russian, Latina and French.
Top Porn Stars: Czech Republic
In the latest figures taken from the popular porn hosting site, XVideos, these are the current top ten porn stars from the Czech Republic:
| | | | |
| --- | --- | --- | --- |
| Performer | Total Video Views | European Ranking | World Ranking |
| Lucie Wilde | 265,353,538 | 3 | 16 |
| Abigaile Johnson | 304,490,306 | 9 | 30 |
| Little Caprice | 309,570,768 | 17 | 90 |
| Mea Malone | 199,835,008 | 18 | 96 |
| Katerina Hartlova | 169,556,495 | 22 | 113 |
| Anikka Albrite | 207,737,394 | 28 | 141 |
| Shione Cooper | 207,408,895 | 29 | 144 |
| Connie Carter | 212,066,931 | 45 | 233 |
| Nessa Devil | 207,330,830 | 49 | 244 |
| Alexis Crystal | 229,016,423 | 51 | 251 |
It is worth pointing out that nine of the top ten porn stars from the Czech Republic are also in the top fifty European performers. Four are also in the top 100 in the world; no mean feat for a nation of just 10.5 million people!
The Czech Republic has produced hundreds of porn stars; far too many to list here but the most notable (and our favourites) are Barbara Summer, Dolly Buster and the current flavour of the month, Lucie Wilde.
Born Katja-Nora Dvořáková (also Nora Baumberger), the former porn star known as Dolly Buster was a prolific performer who stared in over 100 movies. Most of her work was filmed in Germany where she was awarded the title of 'Hottest Porn Star' in 2008. She has won many awards to honour her contribution to the adult film industry including a Venus Lifetime Achievement Award in 200.
The blonde bombshell was born in the Czech Republic in 1969 and retired from porn to work as a director and producer as well as writing novels.
Barbara Summer, born in 1977, is best known for her anal and DP scenes with studios such as Wicked Pictures, Evil Angel and Red Light District Video has also made over a hundred movies.
Her best work can be seen in titles such as Asspirations, Altered Assholes and Black in the Crack.
Also known as Busty Buffy, Lucie Wilde originally worked exclusively with her boyfriend, Argo. She is well known for her huge breasts which are all natural and measure a mammoth 34L. She has worked with stars such as Mike Angelo, Steve Q, Marcus Dupree and Matt Ice.
She has worked on a number of titles providing entertainment in various scenes including DP, anal and, of course, Spanish style. You can find examples of her work on most tube sites as well as the DDF Network, Legal Porno and Porn18.
A few other Czech porn stars worth mentioning, include:
Tarra White (redhead with plenty of hardcore action to her name)
Ellen Saint
Dasha (known for her female ejaculation scenes)
Ashley Bulgari
Barbora Kovarikova
Eufrat (popular scenes with girl-on-girl focus)
Grace Hartley
Dominno (tattooed erotic star with pierced tongue)
Prostitution Laws in Czech Republic
Prostitution has been legal in the Czech Republic since the Velvet Revolution of 1989 and is estimated to contribute around €175million to the economy each year. Pimping and running a brothel are not legal but the latter do still operate. However, policing is lax and most bordellos never face any kind of investigations or raids. The exception to this is if there are other crimes suspects such as drugs, money laundering or trafficking.
There are an estimated 25,000 prostitutes working in the country with the majority servicing the demand in the capital, Prague.
The sex industry is vast and varied, providing numerous ways for locals and tourists to get serviced. In Prague alone, there are 200 (illegal) brothels with many more sex clubs, erotic massage parlours and prostitution services. There is even a sex museum in Prague which explores the history of sex both within the Czech Republic and across Europe. As a result, sex tourism in the country is very popular particularly with stag events.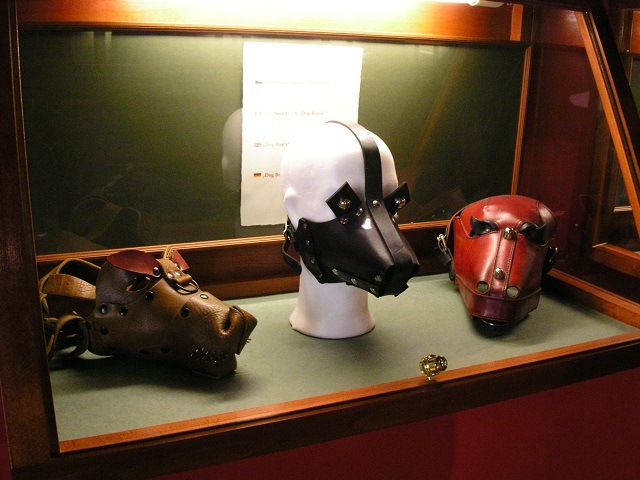 Attempts to fully legalise and regulate the industry have so far failed to come to fruition.
Most of the larger cities, including Prague, have red light areas where sex workers and venues can be found in abundance.
Czech Republic Porn Viewing Trends
Global porn tube video hosting site, Pornhub, reports annual statistics on the viewing trends for each country. The last time the Czech Republic was surveyed was in 2015 and revealed the following insights:
The most popular time to watch porn in the Czech Republic is 10pm to 11pm with Mondays having the highest traffic and Saturdays the least.
On average, each viewer stays online for 7 minutes and 56 seconds which was shorter than the worldwide average of 9 minutes and 16 seconds.
By traffic share, the Czech Republic is the 41st most frequent visitor to Pornhub.
One in four (25%) visitors to the site from the Czech Republic are female; this is one of the highest proportions of females globally.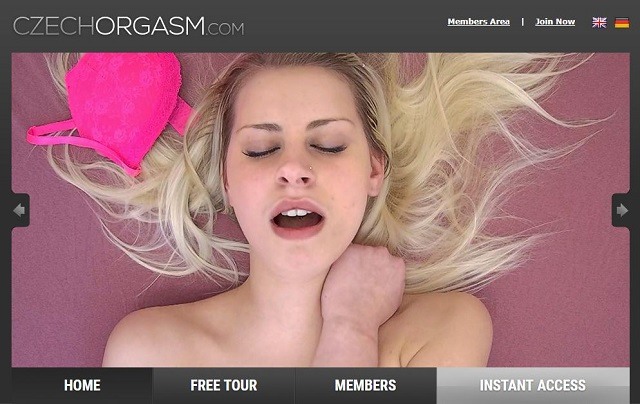 The country's appetite for local porn is evident in their search terms with the following being the most popular:
Czech
Czech Amateur
Teen
Mom
Squirt
Czech Party
Casting
Piss
Czech Bitch
Massage
Czech Public
Public
The most popular porn stars in the Czech Republic by search frequency are:
Lisa Ann (American)
Madison Ivy (German-American)
Asa Akira (American)
Sasha Grey (American)
Lola Taylor (Russian)
Christy Mack (American)
Mia Khalifa (Lebanese-American)
Caprice (American)
Brandi Love (American)
Tarra White (Czech)
Women in the Czech Republic are more likely to be searching for 'female friendly' porn than their neighbours Germany ('teen') and Austria, Poland, Slovakia who prefer 'lesbian'.
The Czech Republic also makes headlines in other areas for porn viewing trends and is
The top European country searching for 'Golden Shower' porn, followed by Austria.
The top European country searching for 'redheads', followed by Ireland.
179% more likely to be searching for 'My Little Pony' related content.
Of course, Pornhub isn't the only adult content website frequented by Czechs, with the following sites hitting the country's top 50 popular list:
Bonga Cams (cam sex site) – 10th most visited site in Czech Republic
Super (Model Agency) – 11th most visited site in Czech Republic
Pornhub – 30th most visited site in Czech Republic
XVideos – 45th most visited site in Czech Republic
XHamster – 47th most visited site in Czech Republic
Top Czech Porn Sites
Czech porn is widely available across the major tube hosting sites but there are also some speciality networks and websites offering niche access to adult content from the Czech Republic.
The most popular of these is the Czech AV Network. A premium network offering access to 33 individual sites for $29.95 per month, the sites include:
Czech Casting
Czech Fantasy
Czech Home Orgy
Czech Twins
Czech Mega Swingers
Czech Gang Bang
Czech Amateurs
Czech Dungeon
Czech Taxi
Czech Wife Swap
Czech Bang Bus
Additional Czech porn sites include Nasty Czech Chicks, Czech Hotties from the Puba Network and Czech Cougars.
LGBTQ in Czech Republic
The Czech Republic has one of the most liberal legal landscapes for the LGBTQ community in Central Europe. The country has long had a reputation for equality and liberal mindedness with the general population being supportive for gay rights.
In the latest opinion polls conducted in 2017 show that:
76% of Czechs support registered partnerships for same-sex couples.
52% of Czechs support marriage for same-sex couples.
51% of Czechs support joint adoption for same-sex couples.
68% of Czechs support the right for same-sex couples to adopt their step-children.
At present, same-sex couples may register their relationship in a civil court but there is no provision in place for marriage to be recognised.
Homosexuality was decriminalised in 1962 with the age of consent being equalised in 1990 (now, age 15). Homosexual prostitution was also decriminalised in 1990.
Since 2009, members of the LGBTQ community are protected by comprehensive anti-discrimination laws covering employment, education and access to goods and services.
LGBTQ individuals may serve openly in the military and have been able to do so since 1999.
Transgendered persons may change their legal gender following treatment and surgical intervention.
Generally speaking, the Czechs are a tolerant nation when it comes to diversity and being gay or trans in the Czech Republic is viewed positively. Unlike neighbouring countries of Poland, Slovakia and Austria, there is less of a religious influence on society. Without the cultural dogma of an orthodox faith, the Czech Republic enjoys an open and active LGBTQ scene. This is particularly true in both Prague and Brno. In 2010, the Prague city authorities produced the first pink map of the city indicating all of the gay saunas, bars and clubs.
Prague and Brno both host annual Pride and Queer events which are well attended. However, as in most other nations, these parades and festivals also attract far-right groups who stage protests.
Top Classified/Personals Sites in Czech Republic
Online dating is very popular in the Czech Republic with many young singles using the internet to find a hook up or potential partner. A country with high internet usage and fast connection speeds, it's not just the younger generation who use the services of online dating sites.
The following selection of sites offer a good range of opportunities for both casual encounters as well as more regular dating.
Craigslist
https://prague.craigslist.cz/i/personals
Craigslist has a reputation for being the home of the hook up and has a category in its personals section exclusively for a no-strings attached date. This category is often abused with escorts using the site to advertise services without any listing fees. However, there are often some genuine ads to browse from too.
In addition, you can use Craigslist to post your own ad or to browse the 'Women Seeking Men', 'Misc. Romance' and 'Missed Connections'.
Seznamka
The Czech Repubic's number one dating website, Seznamka is ranked as the 212th most visited site in the country. With 1.9 million visits per month, the traffic to the site is 94% internal with some interest from Slovakia, the U.S. and Albania. Around 0.32% (around 6000 people) visiting the site are from the United Kingdom.
The site was launched in 1998 and has a strong reputation for matching singles looking for love. However, profiles on the site are varied and there are a good number of people looking for casual dating opportunities.
You can use the site for free but the best features are only available with premium membership. It's a foreign-language site so a basic understanding of Czech is useful.
Stesti
A close second in popularity is Stesti, ranked 218th most visited site in the Czech Republic. The site draws around 1.6 million visits each month with 99% from within the country. The remainder of views are scattered from across Europe and the U.S.A.
The site is more simple in design that Seznamka with profiles being quite thinly populated with basic information and just a single photo.
It's also in Czech so you will need to use Google Translate or speak the language to use it.
The site offers free registration but, like Seznamka, you need to pay to access most of the useful features.
Czech Single Women
This site only gets around 65000 views each month but there are still around 7000 profiles of single women available to view.
The database of individuals also extends to other Central and Eastern European countries including Slovakia.
The site is not free to use and you will need to pay subscription fees of €21 to €39 per month to access live chat, videos and other messaging options.
Love Awake
www.loveawake.com/free-online-dating/Czech-Republic-dating-service.html
Love Awake is an international dating site based in India offering free online messaging for singles. The site has a tendency to be used by more mature individuals as well as having a high proportion of people looking for more serious relationships.
The down side of the site is that the search facilities aren't great and profiles are usually very thin in detail. The design is also pretty basic and there aren't the add-ons and features offered by a premium equivalent. The numbers of users on Love Awake in the Czech Republic are around 4000-6000 hits per month (1.3million globally) which suggests that there are a good number of genuine users online.
Lava Place
www.lavaplace.com/Personals/Czech-Republic/cz/
Similar to Love Awake, Lava Place offers an international dating service but is based in Russia. There is lot more interaction from European visitors than Love Awake and overall traffic is about twice as high (1.9million to 2.1million visits per month).
In January 2018, around 32,000 views were registered from the Czech Republic making it a busy site for regular profile views.
The site is free to register and use but there are features which are premium.
Featured image via Pixabay.