Want to know what the sex tourism industry is like in Europe?
Many of the world's top sex tourism locations are in Asia or South America but Europe also has plenty of countries where prostitution is legal and the sex industry is actively vying for the sex tourism trade.
So, instead of Thailand, Cambodia and the Philippines why not try Kiev, Copenhagen or Barcelona? In this guide, we give you the top sex tourism locations in Europe. Enjoy.
---
---
13. Prague, Czech Republic
Though prostitution is legal in the Czech Republic, running brothels is not. However, this hasn't stopped the estimated 200 brothels in Prague from operating successfully. Many run a primary business such as a strip, genting or night club to remain above board but sell sex in private rooms.
One of the largest cities in Central Europe, Prague might be a surprise on this list and is perhaps better known as a destination for tourists looking for architectural splendour than a quick hand job. But, for the latter, the city doesn't disappoint.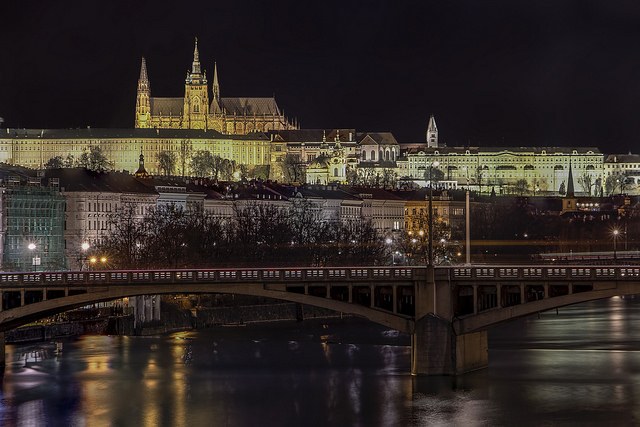 As well as being able to pick up street prostitutes, escorts and private girls, Prague has a range of venues designed to provide erotic entertainment. Adult massage parlours routinely provide happy endings and gentleman's clubs deliver more than just a strip tease act. Swinging is big in the country and there are several large clubs operating in Prague who welcome visiting guests to their regular events (most have gangbang nights).
An unofficial red-light district, Wenceslas Square is the main area in Prague for sex tourists just start exploring the side streets from this main drag and you will uncover the delights of the city.
12. Helsinki, Finland
Prostitution is legal in Finland and the red-light district of Kallio in Helsinki is an ideal place to pick up a street hooker or try one of the many sex shops for a private encounter.
Run as traditional stores which sell the usual range of bedroom accessories, sex shops in Helsinki also have cabins and booths in which you can enjoy a one-on-one strip show which often include extras.
In addition to the sex on offer, Helsinki has a couple of great strip clubs, erotic massage parlours and private swinging clubs. The escort scene is very active and there are many opportunities to get a taste of real Finnish women as well as other Scandinavian ladies.
You can read more in our guides,  Sex in Finland and the Escort Scene of Helsinki.
11. Barcelona, Spain
The prostitution industry in Spain is big business and is the second largest in the world (after China), contributing around $26.5 billion to the economy.
As Spain's second largest city and the 12th most visited city in the world with 8.2 million visitors a year, Barcelona offers sex tourists plenty to write home about.
The red-light area of Las Ramblas has a lot of hookers plying their trade and you can pick up a quickie for about €50 though a blowjob is half that. Escorts charge more but can provide outcall services direct to your hotel. Love hotels provide rooms by the hour and are usually set-up with good facilities.
Brothels are legal (kind of) and there are a huge variety in the city including those that run as strip venues, massage parlours of even bars. They vary in size and the kind of extras they offer but prices for a service generally range from €50-€200.
In addition to straightforward sex you can get an erotic evening out at any one of the dozens of strip clubs that are run as regular stage shows. Or, you could try one of the city's sex cinemas which often have a variety of spaces including bang rooms, private cabins and gloryholes.
You can find out more about the sex scene in Barcelona including information on the escort scene here.
10. Kiev, Ukraine
Though prostitution in the Ukraine is illegal, it is rife and apart from Germany, the country has the highest number of hookers working in Europe. Current estimates suggest that around 70,000 women are working in the sex industry.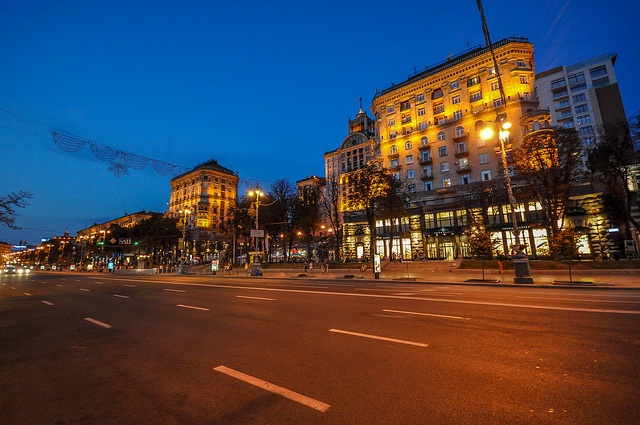 Kiev is at the heart of this market and local law enforcement is lax making it easy to pick up a street prostitute and you can do this almost anywhere. The city is known as one huge red-light district and is one of the main reasons that sex tours to Kiev are so popular at the moment; particularly for tourists from Western Europe who do not need a visa.
Prices are low and you can get a full service on the streets, at a local apartment or in your car from just €15-€30. Escorts charge more.
As well as sex, the city also provides plenty of adult venues to entertain the masses including strip clubs, lap dance bars and happy ending massage parlours. The latter make no effort to hide their true business by making a show of being a 'spa' but are, to all intents and purposes, brothels.
Though the political situation in the Ukraine may put people off, Kiev in the centre of the country, is far from the trouble zone and is considered by most foreign offices to be safe.
9. Madrid, Spain
The capital of Spain is another popular destination of choice for sex tourists and helps to provide much of the country's $26.5 billion income from prostitution.
With a population of 3.3 million people and 5.5 million tourists, the city's entertainment has to be big…and it is.
Street prostitutes can be found in one of the three main red-light districts of Casa de Campo, Chueca and Gran Via and if you head to the latter you will be right in the heart of Madrid's adult scene. Brothels, sex clubs and erotic massage parlours all provide sex services whilst the sex shops include peep shows, cabins and gloryholes.
There is also a wide selection of gentleman's clubs including those that offer private dances and strip clubs that run stage shows and table dancing.
You can find out more about the sex scene in Madrid including information on the escort scene here.
8. Hamburg, Germany
Home to the world famous red light district of the Reeperbahn, Hamburg regularly makes the top ten lists of world's most famous sex tourist sites in Europe.
The second busiest port in Europe, the city is home to 1.76 million people and entertains a further 6.6 million each year. For that many visitors, the entertainment has to be up to scratch…whatever your taste.
Fortunately, Hamburg doesn't disappoint. Along with the Reeperbahn, Hamburg also has Herbertstraße, an historic red-light district famed for its window prostitutes.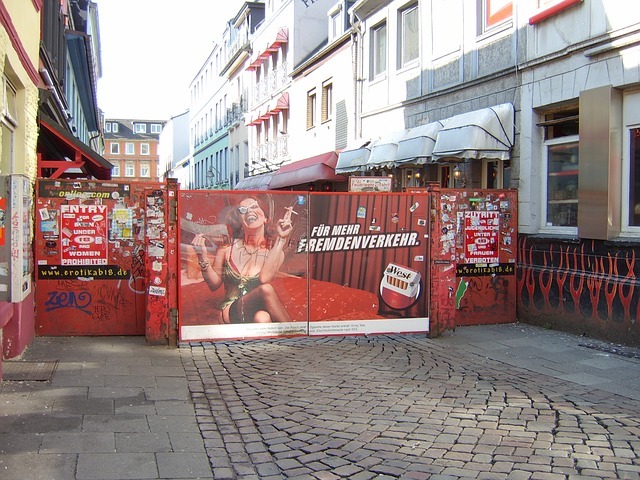 Like De Wallen in Amsterdam, the Reeperbahn is a sort of sanitised red-light district. Safe, clean and well managed by the local authorities, you can feel like you are visiting a theme park rather than a prostitution hot-spot. However, it is a place that should be experienced. Not only is window shopping in this way a real 'bucket-list' challenge for die-hard sex tourists in Europe but can also be an education in less discreet transactions.
As well as these two highlights, Hamburg also has a huge number of strip clubs, brothels and adult body rub centres.
Overall, Hamburg offers some of the best of the German sex scene and could feasibly take several weeks to explore all its delights.
7. Paris, France
The French capital city which has become synonymous with romance has not forgotten second base in amidst the roses, champagne and candlelight suppers. In fact, if you know where to look, third and fourth base can also be rounded in Paris.
Not only have the French revitalised the tradition of swinging with the resurgence of libertine clubs (many of which can be found in Paris) but the capital also has, not one but, two very active (but unofficial) red-light districts.
Pigalle (or Montmatre) and Bois de Boulogne.
The former is the site of the infamous burlesque venues of the Moulin Rouge and Divan du Monde with the second playing host to the public parks around the Seine. Street prostitution in both is common and nestles alongside strip clubs, erotic theatres and peep shows.
The libertine clubs are effectively open-house swinging venues and keep alive the values of hedonism that were common in Paris during the 16th and 17th centuries. Also known as 'Prive Libertins', you can find our guide to the best swinger's clubs in Paris here.
For further information on sex in Paris, you can read our guide to the escort scene and adult entertainment venues, here.
6. Vienna, Austria
Stuffed with impressive architecture, museums and galleries, the capital of Austria, Vienna is often considered a city of artists and intellects. That may well be the case but Sigmund Freud (one of the city's most famous residents) would have said, 'the only unnatural sexual behaviour is none at all'.
Vienna's sex laws mean that not only is prostitution legal but it is regulated well. As a result, the city has plenty of ways to entertain the discerning sex tourist to Austria.
Contact bars provide a way for hookers to pick up clients but punters can go direct to many venues including sex clubs (Laufhauses), peepshows, adult spas, BDSM clubs (including prison style services), sex cabins, strip clubs and brothels.
Swingers clubs are very popular in Austria and Vienna has a few dozen venues that welcome guests.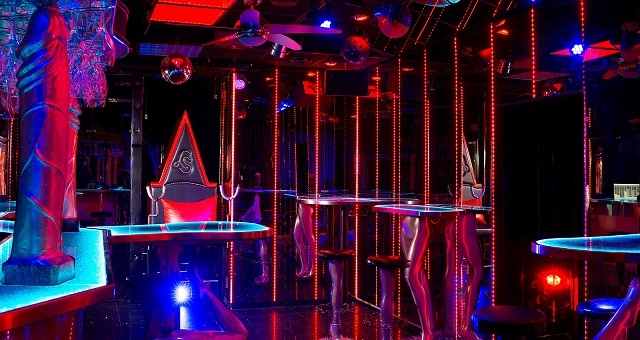 There are a couple of red light districts in the city including Gürtel (neon-lit, a traditionalist's red light area) and Felberstrasse where you can pick up street hookers.
However, the most popular tourist attraction for sex in Vienna is in the sex cabins (kabinensex). Often just simple gloryholes, these small booths can be situated in sex shops, cinemas or as standalone self-service mini-bordellos.
You can find out more about Vienna in our guide to the city's escorts and sex scene.
5. Zurich, Switzerland
Prostitution is legal in Switzerland and the capital city of Zurich has plenty of treats on offer when it comes to both paid sex and adult entertainment.
The city has several red-light zones in which you can find numerous street prostitutes, erotic massage parlours, strip clubs and sex clubs. Most of the brothels are outside of the city. Some of these are small, independent run studios whilst others can be larger clubs that get quite busy.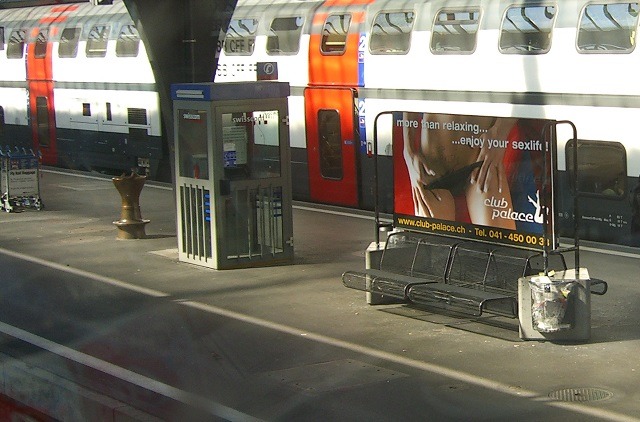 The Swiss are very tolerant of the sex trade and the city regulates the industry with a great deal of care to try and protect the economy of this traditional trade. Certainly, the locals enjoy the clubs as much as the tourists and the strip venues are regular meeting spots for international business dealings.
Adult cinemas are another attraction in Zurich with many sex shops hosting some form of porn viewing area, the larger of these doubling as a cruising venue for visitors.
Swinging is a kind of national pastime and Zurich is a popular venue for many meets and private parties.
Overall, Zurich is an often-overlooked European city when it comes to the sex trade but should definitely be on any top ten lists for sex tourism.
You can read up more about the sex scene in Zurich by reading our city guide.
4. Berlin, Germany
Legalised in 2002, prostitution in Germany is big business and is widely tolerated throughout the country with many local authorities providing facilities for street hookers. There are an estimated half a million sex workers in the country with Berlin being one of the larger hubs.
There are several red-light districts in Berlin and all are tourist friendly, clean and safe. Most establishments don't open until midnight and operate throughout the night until around midday the following day.
From brothels to FKK ('Frei Korper Kultur' or free body culture/nudist) saunas, strip clubs to adult body rub centres and swinger's clubs Berlin is ram packed with opportunities for paid sex and erotic experiences, some of which are unique to German culture. You can also find plenty of sex cinemas that run private cabins and booths or are larger for general access and 'free' play.
The sex industry contributes over $18 billion to the German economy and sex tourists are made to feel very welcome in all of Berlin's brothels and adult venues…as long as you behave yourself and abide by the rules.
3. Budapest, Hungary
Not only is prostitution legal in Hungary but local authorities are required by law to demark specific zones as red-light areas (where there is sufficient public demand). With a population of 1.8 million people and with tourist figures of 10.5 million overnight stays, Budapest certainly has a demand. In fact, the demand is so high in the nation's capital, most of Budapest is officially or unofficially known as a red-light zone.
Known by many sex tourists as Europe's sex capital, Budapest has one of the largest local populations of street prostitutes and you'd be hard pushed not to find one outside any of the major hotels, the main streets of Váci Utca or the railway station and coach terminal.
As well as street girls, you can also find plenty of action in the various brothels or erotic massage parlours. Though the latter doesn't usually provide full service, a happy ending is guaranteed and is often included in the price (around €50 for an hour).
In addition to sex, the adult entertainment scene is thriving and includes strip venues, gentleman's clubs and peep shows in many sex shops.
Swingers are also catered for with three big clubs that welcome visiting couples and some single men.
Also known as the 'Paris of the East', Budapest is a beautiful city offering everything a European sex tourist could ask for and all at reasonable prices.
Our Budapest Escorts and Sex Guide can give you more information.
2. Copenhagen, Denmark
It is estimated that 1 in 6 Danish men have paid for sex and if you visit Copenhagen you will understand why. Not only is prostitution legal but the number of opportunities are, seemingly, endless.
From swinger's clubs to an active dogging community, adult body rub centres to strip clubs, BDSM and sauna clubs and sex shops the adult entertainment in the city is well catered for. However, the principle draw for sex tourists across Europe is for the numerous and varied brothels.
Denmark has over 400 bordellos with many of them being in and around the capital, Copenhagen. Modern and clean, most of them have excellent reputations both in Denmark but also in neighbouring Sweden. Just a half hour drive across the border, Copenhagen caters for Malmo's businessmen and many visitors as well its own 5 million plus tourists.
For further reading, we've put together a guide to Copenhagen's sex scene.
1. Amsterdam, Netherlands
Though the world famous red light districts of Amsterdam have diminished in size over the last decade, De Wallen is still the most popular sex tourism hot spot in Europe. And there is little wonder as to why.
Amsterdam is the spiritual capital for sex tourism in Europe and boasts a large amount of opportunities for sex including street prostitutes, sex shows, sex clubs and a thriving escort community.
The laws in the Netherlands makes prostitution fully legal and there are plenty of brothels and prive houses to sample local ladies. Most of these are situated outside of the central red-light areas and are in residential districts.
However, the main draw for sex tourists is undoubtedly the experience of window shopping in 'The Wall'. The narrow alleys around the centre of Amsterdam are crammed with prostitutes who tout their trade from window booths. It is a very public and often expensive way of paying for sex in Amsterdam but is an experience that should be on most peoples 'To Do' list.
So, there you have it. Europe has a lot more sex for sale than you can shake a stick at and in huge varieties to compete with the likes of the Dominican Republic, Colombia and Brazil and all right on your doorstep.
Featured image via Pixabay.