Valencia's escort scene might not be the main draw to this Mediterranean city but there is more to the sex scene here than meets the eye.
The third largest city in Spain, Valencia is a coastal city, 350km south of Barcelona and 350km to the east of Madrid. The city is home to three quarters of a million inhabitants and attracts more than 1.6 million visitors each year. Though more famous for its architecture, cultural festivals and being the home of paella, Valencia's entertainment district caters for all tastes including adults who are looking for a taste of Spain's sex industry.
In this guide, we take a look at what Valencia has to offer by way of adult entertainment including the escort scene, strip clubs, brothels and more.
---
---
Prostitution in Valencia
Prostitution in Spain is legal though there are some activities surrounding it that are not. It has a curious legal status and one which can be a little 'grey' depending on which region of Spain you are in. Some areas operate an unofficial licensing for brothels and provide regular screening whilst others barely tolerate the trade.
However, prostitution in Valencia is perfectly acceptable and you can enjoy escorts or a brothel service without any risk of criminal prosecution.
Though the area has seen some decline in the number of prostitutes, certainly the streets have fewer hookers (see Street Prostitution below) but you can still find them around the city.
Valencia Escorts Guide
Looking for companionship in Valencia?
The following websites are a good place to start:
Valencia Citas
This official guide to the city includes a huge range of independent and agency escorts.
The best feature of the site is the ability to filter the results (and there are over 200) to display profiles that:
Speak English
Accept Visa
Have WhatsApp
Accommodate disabilities
Are Spanish
You can also use the icons to filter by service type including anal, CIF, BDSM etc.
The site doesn't have details of rates but you can access contact details for each escort without having to register a profile.
Euro Girls Escorts
www.eurogirlsescort.com/escorts/valencia
For one of Europe's biggest escort directories there are only a disappointing 28 escorts listed in Valencia..
The price range €150 to €300 per hour with an age range of 18-40 and, though mostly European, there are some Latin and Asian girls.
The site is easy to use with excellent filters to narrow the choice down and you can access direct contact details.
Hot Valencia
A Spanish language site, Hot Valenica has the details of over 120 escorts working in Valencia.
With large thumbnails, you can preview the choice easily and select a profile for more detailed information.
Many of the girls are from Latin America but there is also a good range of Spanish girls as well as other European nationalities.
Rates vary hugely with some budget choices from €50 going up to around €300 per hour.
The search facility isn't great and only allows you to select location but it should be a good starting point.
Best of the Rest
There are plenty of other sites that have directories of escorts in Valencia, including;
Sex in Valencia
Many of Spain's sex workers find work in legitimate venues such as erotic massage parlours where they can turn tricks for extra cash or as escorts in brothels or for agencies whilst some work independently and advertise in directories.
Brothels
Felina Valencia
Carrer del Naturalista Rafael Cisternas, 6, 46010 València
Operating with an official license, this 'dating house' provides the services of almost 30 escorts for incalls.
The venue is upmarket and the rooms are decorated in an elegant style including modern facilities and cleaned thoroughly between appointments.
Services can also be offered as outcall but guests are invited to walk-in to see who is on rota.
Prices start at €80 for 30 minutes and include standard full service. Extras can be arranged but must be agreed up front. Some of the ladies specialise in certain activities so it is better to be upfront with any requests such as golden showers, BDSM or any fetishes.
The brothel is open 24 hours a day, seven days a week including public holidays.
Hello Baby
Avenida De Francia 15 Entresuelo, 46023 Valencia
Located close to the iconic building, City of Arts and Sciences, Hello Baby provides massage, oral and full service. Anything outside of the basics comes at an extra cost and is not guaranteed.
The rooms are well-appointed and have large, luxury double beds, modern shower facilities and mirrors.
Most of the girls are South American but there are several European nationalities available. Rates vary but you can expect to pay between €80 and €100 for a half hour session.
Striptease can also be arranged.
The brothel is open 24 hours day, seven days a week.
Even 11
Carrer del Pare Ferrís, 11, 46009 València
With a venue in Madrid and one in Valencia, Even 11 (Even Once) is a large brothel with plenty of rooms available.
A four-star venue, you can choose private suites with jacuzzis or hydromassage cabins.
The choice of escorts is good and there are around thirty to choose from. Most are in the age range of 18-30 and some are local girls.
Services start at around €100 for thirty minutes.
This brothel is open 24 hours a day, seven days a week.
Swinging Clubs
Though there are several swinging clubs in the area, most are members only and suitable for locals. Several of those that were open to the general public seem to have closed down or gone to ground but we found this one where guests are welcome.
Charleston Parejas
Carrer del Gravador Jordán, 1, 46013 València
Open for couples and single men and women regardless of membership, the Charleston Parejas is located 3km south of the centre of Valencia.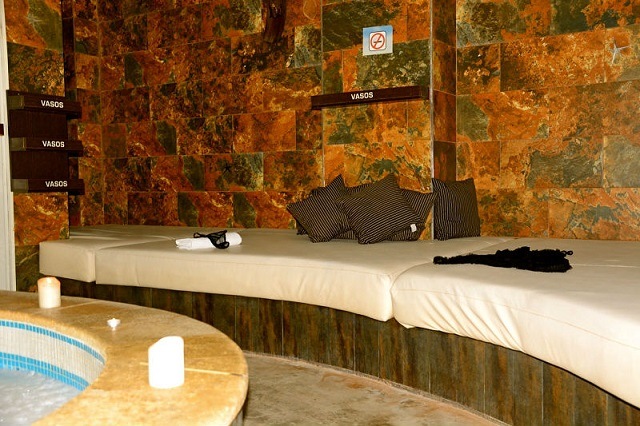 The venue is situated in a two-storey former residential property and offers a discreet entrance.
The club has a BDSM room, jacuzzi, bar and large play lounge.
The clientele are mixed but generally aged 40+.
The Charleston Club is open as follows:
Tuesday: From 10.00pm
Wednesday to Friday: From 6.00pm
Saturday: From 11.00pm
Best of the Rest
If you are interested in finding out more about the swinging scene in Valencia, you could also try the following:
Erotic Massage Parlours
Masajes Belisa
Avinguda de Navarro Reverter, 4, 46004 València
Specialising in erotic tantric massage, the Masajes Belisa charges €100 for an hour of treatment. The ladies are trained in providing the most sensual experience.
The salon is well appointed and is elegant, modern and clean.
Outcall services to your hotel can be arranged.
Best of the Rest
Other reported adult massage venues include:
Norma Masajes Eroticos: Avinguda de Peris i Valero, 132, Puerta 2, 46006 Valencia
Japonesa Tokio: Av. Gaspar Aguilar, 45, 46017 Valencia
Tantric Massage: Calle vicente raga 1, 46023 Valencia
Strip Clubs
Quite a few strip clubs have closed down in recent years including Show Girls. However, we found one that is quite popular and also has other services too.
Sala Maxx
Camí del Port, 300, 46470 Catarroja, València
Since the closure of other venues the Sala Maxx has taken up the mantel of providing adult entertainment in Valencia and they've done it with great gusto.
Refurbished and expanded, the new Sala Maxx includes live shows, striptease, restaurant and terrace bar as well as providing brothel services. Rooms are available by the hour to allow customers to enjoy private entertainment with hostesses and you can even enjoy the venues jacuzzi, gym, solarium and hairdresser to boot.
It's a big complex and one you can lose yourself in for an entire night.
The Sala Maxx is open every day from 5.00pm until dawn.
Street Prostitutes
Valencia doesn't have a specific red-light district in the same sense as those you would find in Belgium, Germany or the Netherlands.
Unlike Barcelona and Madrid, there aren't the same numbers of street hookers in Valencia and most sex workers ply their trade online or by working in one of the adult entertainment venues. As a result, women who work on the street tend to do so sporadically and more opportunistically than they do regularly.
Sex Shops
Valencia has a good selection of sex shops selling a reasonable range of sex aids, bedroom accessories, toys and novelties. Some specialise more in lingerie and costume whilst others offer an eclectic range with some surprises. From boutiques to emporiums, most tastes will be catered for:
Featured image via Flickr.