Want to know more about the sex scene of Moscow?
Home to over 11 million people, Moscow is Europe's largest capital city and an important economic and influential hub. A global, alpha megacity, Moscow is Russia's most populated located and is a rich and diverse metropolis. From the cultural landmarks of Red Square and Saint Basil's Cathedral to the imposing Kremlin, the hub of Russia's Presidential palace, Moscow calls to many people's mind an age of Soviet power. However, Moscow has so much more to offer than a legacy of communism. Known as 'the Third Rome', the city blends much of the west along with its own cultural influences.
Russia's capital has plenty to offer the 17million+ tourists that visit each year and, in this guide, we take a look at how to the more adult venues.
---
---
Prostitution in Moscow
Prostitution is illegal in Russia but is largely considered an administrative, rather than a criminal, offence. Paying for sex or selling sex is punishable with moderate fines of around €30; however, organised prostitution is a big problem in the Russian Federation and the state authorities come down a lot more heavily on crimes such as:
Pimping
Trafficking
Running a prostitution ring
Managing, owning or running a brothel
Despite the illegality of the trade, prostitution is big business in Moscow. Principally, this is via escorts but there are also organised brothels and street prostitutes which help support a flourishing sex tourism industry.
Russian women are prized for their beauty across Europe and the rest of the world and there is a high demand for sexual services. For some, the stereotyped traits of blond, blue eyed Russians are a big draw but in reality the women or Russia are a blend of many other races and cultures. Russia is bordered in the East by Asia, the West by Scandinavia and in the South by Middle Eastern countries. Prostitutes in Moscow reflect this diversity of ethnicity and you can find just as many dark-skinned, Persian beauties as you can fair-skinned Eastern Europeans. It is perhaps this broad range of races that makes Moscow such a popular city for sex tourism.
Prostitution is booming in Russia and official figures suggest that there are more than a million men and women selling sex in the Federation; that's more than the combined total of firefighters, doctors and farmers in the country.
A high proportion of prostitutes are working in the Moscow area. As a result, there is no shortage of ways to find a prostitute in Russia's capital.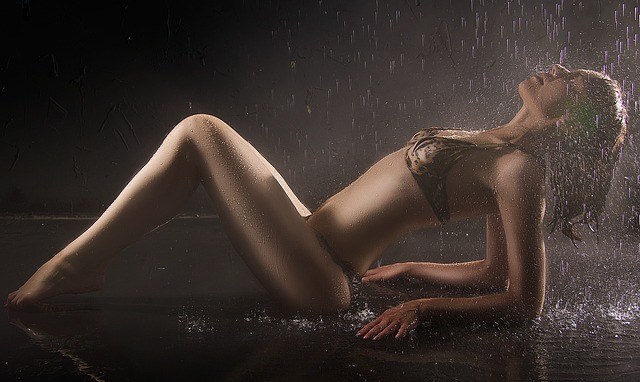 Rates vary but tend to range from 3000 RUB (€42) to 6000 RUB (€84) on the street to 11000+ (€155+) per hour with an escort.
Moscow Escorts Guide
There are hundreds of agencies and directories providing escort services in Moscow. Most are very similar and can provide an escort to your hotel within the hour though the selection and service of most will vary.
Rates are also variable, but you can expect to pay anything from €150 to €300 per hour for standard services with fetish and elite escorts charging more.
A simple search online will uncover dozens of agencies, directories and classified sites with hundreds of Moscow escort listings. However, these sites operate in a dubious grey area of the law.
Sex in Moscow
Though there are plenty of ways to find full service in Moscow, some methods do require some understanding of Russian.
Hotels
Many of the larger tourist hotels in Moscow do not take too kindly to guests bringing female companions in for a short time. Unless you are booking a discreet and upper-class escort, and hotel management can tell the difference, then you might want to consider a hotel where there are 'in-house' services.
The general rule of thumb is to head to a hotel which caters more for business visitors to the city than those that are family-friendly, international brands. Sit in the bar for a while and it will become apparent relatively quickly if there are working girls on site.
Nightclubs
Many nightclubs in Moscow have working girls inside who tout for business. Not all clubs operate like this and some smaller ones don't last long but you can find some action in the larger clubs. Just be aware that most Russian nightclubs have strict dress codes and you will be expected to wear smart clothes. Some are even more discerning about their clientele and will not admit guests who do not speak Russian for instance. If you are turned away from a club, it is best not to get into any altercations and just accept your luck before trying somewhere else.
Some clubs where you can try and hook up with the locals include:
Night Flight
Tverskaya St, 17, Moscow, 125009
Situated close to Red Square, this infamous strip club/nightclub has a reputation for working girls touting their services.
Opened in 1991, it is one of the oldest clubs in the city and is a landmark venue which also incorporates a fine dining restaurant.
A bevvy of well-dressed women work the bars and VIP lounge.
Night Flight is open daily from 8.00pm to 5.00am
Brothels
Brothels are illegal in Russia but there are plenty of them.
For obvious reasons, we cannot list them here.
Generally speaking the service you get at one of Moscow's brothels can be quite perfunctory and is not comparable to the GFE you might expect in other countries. Many Western men prefer to use the services of an escort to provide more of an intimate experience.
Swinging Clubs
Swinging in Moscow is experiencing a surge of popularity with several clubs providing regular weekly meetings; some are members only whilst others offer international singles and couples the chance to taste the Russian lifestyle.
Popular clubs include:
Club Nuans, 38 Kastanaevskaya st. Moscow
Oranjad, Sushevskaya, 8 Moscow
Ylia Varra's Tantra Club, Maroseyka, 2/15c1 Moscow
Erotic Massage Parlours
Most of the massage parlours in Moscow are open 24 hours a day and provide guaranteed happy endings as well as, in some cases, full service.
Strip Clubs
Like the nightclubs, strip clubs attract plenty of working women who provide sexual services. Most have a deal with the clubs whereby they pay a reduced entrance fee and provide additional services in the VIP areas. Some may be employed by the club to perform.
Most strip clubs have private rooms where you can get full service.
Penthouse
New Arbat Ave, 21, Moscow, 119019
http://penthouseclubmoscow.com/page/enter
The only official Penthouse club located outside of North America is this 20,000 sq ft strip club in Moscow.
It's a modern venue with a large bar, modern stylings and plenty of comfortable seating. It's a popular venue for western tourists and has a good reputation even if the drinks are a bit pricey
A private dance in the VIP room will cost you 2000 RUB (€28).
The Penthouse opens daily at 9.00pm and closes at 6.00am.
Rasputin
25, Zubovskiy Bul'var, Moscow 119021
The Rasputin Club is one of Moscow's most famous venues and offers more than just a striptease show. The club is also a wine bar, karaoke bar and sauna.
There aren't many other places in the city where you can go for hookah, a Finnish steam session and then watch some topless dancers.
There is also a fine restaurant on site and the prices aren't as expensive as some other clubs.
Rasputin's is a hedonists delight and is open 24 hours a day, seven days a week.
Golden Girls
3-Ya Yamskogo Polya Ulitsa, 15, Moscow, 125040
Golden Girls is another strip venue that is popular with western visitors.
They have a stunning selection of dancers who perform stylish erotic dancing both on stage and on poles.
Spread over two floors, Golden Girls has VIP suites and comfortable lounge bars.
Golden Girls is open daily from 10.00pm to 5.00am.
Best of the Rest
There are dozens of other strip clubs which also offer sexual services, including:
Macho, Pevcheskiy Pereulok, 4 строение 1, Moscow, 109028
The Loft Men's Club, 1905 year Street, 2/1, Moscow, 123022
Crazy Girls, Druzhinnikovskaya Ulitsa, 15, Moscow, 123242
Egoist Pekin, Bol'shaya Sadovaya Ulitsa, 5, Moscow, 125047
Ego Gold, Sadovaya-Kudrinskaya Ulitsa, 26/40, Moscow, 123001
Virgins, Marksistskaya St, 34 стр 10, Moscow, 109147
Aurora, Petrovka Ulitsa, 18/2, Moscow, 103051
Provacateur, Armory Pereulok 15A, Moscow 125009
Strip and Go, Bol'shoy Sukharevskiy Pereulok, 25 стр.1, Moscow, 107045
Zazhigala, Lesnaya Ulitsa, 43, Moscow, 127055
Street Prostitutes and Red-Light Districts
Moscow's historical red-light district of Tverskaya Ulitsa is now pretty much defunct as efforts to clean the area up have moved much of the street trade on. In addition, most independent hookers prefer to tout for business using online advertising such as free classifieds or directory sites. This certainly beats being on the streets of Moscow, particularly during the winter.
Picking up on the streets is to be avoided; it is a risky business. There is a lot of police attention and still a good deal of corruption.
Some taxi drivers will offer to take you to a local Tochki where you can get a line-up of available hookers. Of these, many will be working for local pimps (usually female and called 'mamochkas') and there are lots of these meeting places though they tend to move around quite a bit.
Once again, this is highly illegal and dangerous. We recommend you stay well clear.
Sex Shops
There are over a hundred sex shops in Moscow, most stocking basic bedroom essentials, lingerie and toys; some with a niche for DVDs, magazines and lingerie. There are a few where you can pick up specialist items.
For a full list of the city's sex shops, you can find an interactive map through MXKR, here.
Featured image via Wikimedia.