Want to know more about the sex scene in Warsaw?
The capital of Poland has long had a reputation for its popular adult entertainment scene and boasts a huge range of strip clubs, massage parlours, night clubs and bars. It is a popular European city for stag parties and, because prostitution is legal, attracts plenty of sex tourists. Home to 1.7 million people, Warsaw is a diverse and colourful city that offers plenty of distractions for anyone looking for sex in Poland.
In this guide, we take a look at the best venues in town to sample some Polish hospitality including sauna clubs, swinging clubs and massage parlours. We also look at the best ways to hire an escort, and where to buy sex toys.
---
---
Prostitution in Warsaw
Prostitution in Poland is legal but most activities around the sex business are illegal; this includes:
Running a brothel.
Pimping
Soliciting
Coercion
It is believed that there are anywhere between 3,000 and 33,000 prostitutes working in Poland with a good proportion of these providing their services to the capital city.
Most of the legalised trade in prostitution takes place either via escorts or in massage parlours though there is also some street prostitution in Warsaw (see below). Some freelance prostitutes head to the nightclubs and bars as well as strip clubs to try their luck picking up guys on a night out.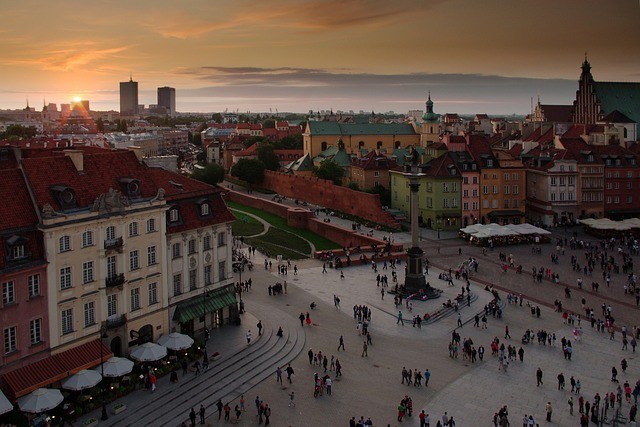 As well as Polish sex workers, it is also common to find other Eastern European women from neighbouring countries like the Ukraine, Lithuania and Belarus.
Compared to other parts of Europe, sex in Warsaw is quite cheap and a service in one of the city's massage parlours will cost you around €50 to €80. Escorts charge a rate of around €100 per hour with street prostitutes offering oral service for less than €30.
Warsaw Escorts Guide
Many of Warsaw's escorts are Polish but there are also plenty of other European nationalities working in the city. Most work independently and use directories or classified services to advertise.
These websites operate in a legal grey area and we cannot publish links to them on this site.
Sex in Warsaw
You can pay for sex in Warsaw in a variety of ways; at a massage parlour, sauna club and even at strip clubs. Whilst street prostitution is on the decline a lot of working women tend to head to the clubs and bars of Warsaw to pick up clients out on the town. Popular pick up nightclubs in Warsaw include Dekada, Club Mirage, Klub Capitol, Club Karmel, Enklawa and at the Fabryka Trzciny.
Of course, these spots are popular not just for escorts, but for the local revellers too. Many visitors report success hooking up in the popular clubs around town without spending a penny – unless you count the bar tab…
For more high-class women, the clubs on New World Street and Chmielna Street are also a good place to head.
Brothels
Brothels are illegal in Poland but there are some around Warsaw. The location of these 'knocking shops' changes all the time to try and avoid police attention but pimps tend to promote them with flyers around clubs (and under car wipers) when they are back in business.
We strongly recommend avoiding these establishments as they are both illegal and dangerous.
Swinging Clubs
Swinging is popular in Poland and Warsaw has a good selection of clubs offering admission to guests without membership.
Usta Swingers Club
Józefa Strusia 5, 04-564 Warsaw
The Usta club has been running for over five years and is a modern swinger's venue in a residential area to the east of Warsaw. The venue is well designed and offers a good range of play or social areas including a well-equipped BDSM studio.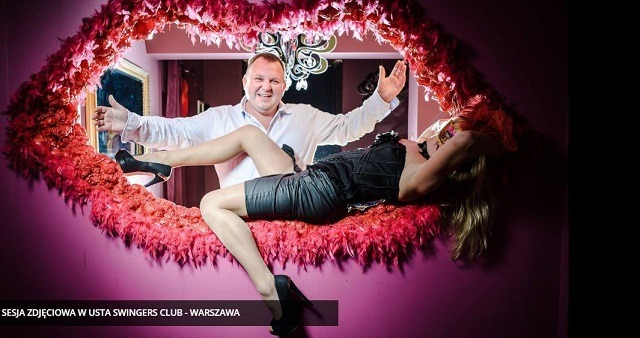 Admission is charged as follows:
Couples – 100 PLN (€24)
Single guys (Sun to Thurs) – 150 PLN (€36)
Single Guys (Fri and Sat) – 250 PLN (€60)
Single ladies – Free
Guests must make a booking before attending any events as this ensures that the ratio of men to women is strictly controlled.
Usta is open as follows:
Monday to Thursday: 8.00pm to midnight
Friday and Saturday: 10.00pm to 5.00am
Sunday: 4.00pm to midnight
Euphoria Swingers Club
Aleja Marszałka Józefa Piłsudskiego 220, 05-270 Marki
Situated about 25-minutes away from Warsaw to the north of the city you can find Euphoria in the town of Marki.
Covering 500 sq. m of space over three levels, Euphoria is a modern club that has a good local following as well as attracting international guests. There is a disco, spa zone with jacuzzi and sauna and plenty of themed play areas.
Single women go free but couples must pay 150 PPLN (€36) and guys 200 PLN (€48). All guests must book online before attending an evening.
There is a good mix of ages at Euphoria from 18 to 50 years old and evenings can attract up to 75 couples.
The club is open Friday and Saturday nights from 9.00pm to 5.00am.
Lava Club
Beldan 2, Warsaw
The Lava Club occupies a space of 200 sq. m with an occupancy of around 90 people. As well as group play areas, there is a BDSM zone, sauna, jacuzzi and massage room.
Bookings must be made in advance using the website and confirmed guests will receive details of the location in an email.
Women always get in for free but the cost of entry for couples varies from €15 to €50 and for single guys its €20 to €75 (depending on the day).
Opening hours for the Lava Club are as follows:
Wednesday: 8.00pm to midnight
Thursday: 6.00pm to 6.00am
Friday and Saturday: 9.00pm to 7.00am
Sunday: 3.00pm to 8.00pm
Erotic Massage Parlours
Massage parlours are a popular way to pay for erotic services in Warsaw with plenty of salons in the city providing a range of services. Many will offer a sensual and relaxing treatment followed by a hand job but others provide a more intimate service.
Sauna Club & Night Clubs
There are a couple of sauna clubs in Warsaw that offer a blend of a spa with a nightclub. Some are better known for their discos whilst others have better sauna facilities.
Villa Rosa
ul. Warszawska 12, 05-092, Łomianki
www.facebook.com/Villa-Rosa-1518345241817151
Situated in one of Warsaw's satellite towns, Łomianki, the Villa Rosa is a blend of nightclub, massage parlour, sauna club and brothel all rolled into one.
The venue has 30 private rooms each with their own en-suite plus a large bar from which you can enjoy a range of live shows including strip dancing and lesbian performances. There is also a spa area on site which has a jacuzzi and Finish sauna.
The ladies provide a range of massage services.
The club is open daily from 6.00pm to 6.00am.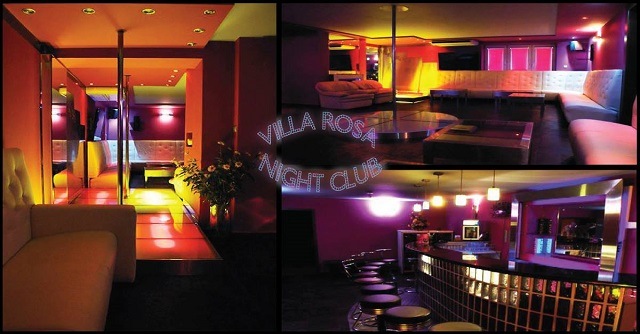 Imperium
Radarowa 62B, 00-001 Warsaw
Located just five minutes from the Okecie Airport, the Imperium Nightclub offers a similar experience to Villa Rosa with sauna facilities, bar and nightclub on site. There are usually around half a dozen girls providing personal services.
Contact the club to be picked up by one of their drivers for free from any Warsaw hotel and discuss your requirements in advance to be matched with a suitable girl.
The place is modern and the rooms have large and comfortable beds with en-suite facilities.
Entrance is free and you can enjoy some erotic dancing whilst you wait in the bar. Rooms are 250 PLN (€60) with the VIP jacuzzi suite being charged at 350 PLN (€84). Payment can be made via cash or credit card.
The Imperium Night Club is open as follows:
Sunday to Thursday: 6.00pm to 5.00am
Friday and Saturday: 8.00pm to 7.00am
Strip Clubs
Warsaw has a reputation for its gentleman's clubs and has one of the highest concentrations of this kind of venue in Poland. There is a good range of clubs to choose from in the city from the cheaper end to the more illustrious establishments that offer a VIP experience.
Most strip clubs work on the 'Champagne System' whereby the price of drinks are inflated to cover commission costs for the girls. Lap dances are sold alongside expensive bottles and drinks often start at €30.
Whilst brothels are illegal, prostitution is not and the management at most clubs tend to turn a blind eye to any 'indiscretions'. It is possible to get more than just a lap dance at a strip club in Warsaw.
Playhouse Gentleman's Club
aleja "Solidarności" 82A, 00-001 Warsaw
The Playhouse Gentleman's Club was voted the No 1 strip club in the world according to the online magazine, AskMen.com. The popular men's portal gave the title to the Warsaw strip club ahead of more internationally renowned venues such as Spearmint Rhino, Las Vegas and Hustler, New York.
Boasting '57 beautiful and 4 quite ugly' go-go dancers, the Playhouse has a great reputation for providing an erotic and elite environment. You can arrange a one-to-one dance in one of the private areas or book the VIP zone for larger parties.
Split over three floors, the club has four bars including a shisha and cigar lounge. It's a popular venue for stag parties, corporate events and even post-divorce celebrations.
The Playhouse is open daily from 9.00pm to 5.00am.
New Orleans Gentleman's Club
Zgoda 11, 00-018 Warsaw
Another elite strip club, New Orleans is situated right in the heart of the city and is based on the gentleman's clubs of London.
Split over two floors, there are around 30 dancers who perform continuous shows and offer lap and private dances. Private rooms are available.
The first floor is reserved for VIP guests with a range of exquisitely decorated champagne rooms. Popular with corporate guests and elite parties, the club also serves fine food in its night restaurant.
The New Orleans is open daily from 8.00pm to 5.00am.
Hustler Gentleman's Club
Nowy Świat 3, 00-496 Warsaw
Hustler Warsaw was the first European opening of Larry Flynt's international strip club brand. It is conveniently situated in the heart of the city between the Three Crosses Square and the Charles de Gaulle roundabout.
You can expect the same high-energy welcome from the Warsaw club as you would in the US. Dancers come from across the world and are selected for their beauty and talent.
It's a popular club for English speaking visitors to the city and tends to attract a lot of British stag parties.
The club is open daily from 9.00pm to 5.00am.
Best of the Rest
There are several other clubs offering lap dances, go-go girls and more:
XXOne, Aleje Jerozolimskie 53, 00-001 Warsaw
Coyote Night Club, ul. Mazoweicka 6/8, Warsaw
Sin Club, Marszałkowska 99, 00-026 Warsaw
Sogo, Aleje Jerozolimskie 6, 00-375 Warsaw
Magnes Club,
Street Prostitutes
Street prostitution in Warsaw is on the decline. In the 1990s, the city had a huge number of street hookers. Regarded by many as a nuisance and a deterrent to tourism, the authorities have been trying to discourage street prostitution in the capital.
Former Mayor, Lech Kaczynski, went to some lengths to try and rid Warsaw of its 'sleazy' image and had many illegal brothels closed down and campaigned for an end to sex on the city's streets.
Largely, the efforts have been rewarded though this is mainly due to the fact that most prostitutes, with the use of a mobile phone, can now operate via their apartments. Internet advertising, live sex camming and escorting are preferable to soliciting on the streets of Warsaw.
There is no red-light area of Warsaw and the adult entertainment venues are distributed around the city.
Sex Shops
Lily Erotic
Aleja Jana Pawła II 36, 00-001 Warsaw
Lily's is a reasonable sized sex store in the heart of the city. It is located on the main John Paul II Avenue but is set back from the road.
They stock a diverse range of the usual bedroom accoutrements including vibrators, dildos, sexy lingerie and masturbation aids. They also have a good selection of novelty items, toys and fetish accessories.
The store is open Monday to Saturday from 10.00am to 11.00pm and Sundays from midday to 8.00pm.
Intymnosc
Kabacki Dukt 2, 02-798 Warsaw & Aleje Jerozolimskie 54/55, 00-694 Warsaw
Intymnosc is a specialist retailer for herbal sexual health aids and stock a range of products to help improve performance in the bedroom.
As well as popular elixirs like Spanish Fly you can find a plethora of libido boosters, pheromones and impotency aids.
They also stock sex toys, lubricants and condoms.
With two stores in the city, opening times are as follows:
Monday to Friday: 9.00am to 10.00pm
Saturday and Sunday: 10.00am to 6.00pm
Refform
Prosta 2/14, 00-001 Warsaw
A popular fetish store in the city, Refform stocks a good selection of BDSM toys, accessories and clothing. You can find most devices and instruments but also some unusual gadgets too.
It has an excellent reputation for being well-stocked and well-designed with knowledgeable, friendly staff on hand to help.
The store is open from midday to 8.00pm from Monday to Saturday.
Bizarriusz
Hoża 41/lok. LU8, 00-681 Warsaw
A sex shop with a cinema, Bizarriusz is popular with swingers and cruising singles (gay and straight).
It is Warsaw's only sex cinema and features a reasonable sized main screen area that shows continuous porno. In addition, there are also several more private areas. Changing rooms and shower facilities are available on site.
A BDSM area is also on hand for fet-fans.
The shop stocks the usual supplies and is quite handy for the basics.
Open daily from 10.00am, the cinema has a cult status locally and is definitely a place for the curious.
Best of the Rest
There are a couple of other sex stores in Warsaw where you can pick up bedroom bondage, erotic accessories and adult toys:
Pink Shop, Grójecka 53/57, 00-001 Warsaw
Passion Erotic, Marszałkowska 81, 00-683 Warsaw
Pink Shop, Radzymińska 196, 00-001 Warsaw
Venus, Prosta 2/14, 00-850 Warsaw
Pink Shop, Modlińska 199 A, 03-122 Warsaw
Featured image via Pixabay.