You want to know the real reason why so many Irish eyes are smiling?
It could be the amount of swinging that goes on behind closed doors. Ireland has several big name swingers clubs operating from major cities as well as a large community of swingers and doggers. From Dublin to Cork, Limerick to Wicklow, there's a swingers club in Ireland near to everyone.
In this guide, we take a look at the larger swingers clubs as well as some resources for anyone interested in swinging their way around Ireland.
---
---
Swingers In Ireland
A lot of swingers choose to become regulars at a local club so that they keep the circle of partners limited; often the club is not the most local to them so they can remain discreet. However, some swingers prefer to widen the number of people they can play with and choose to advertise on swinger community boards and attend as many private parties as they can.
Irish Swingers Clubs
Harmony
https://www.harmonyparties.com
With venues in Dublin, Wicklow and Kildare, Harmony offers (what it calls) an up-market swinging experience. The venues change all the time depending on the confirmed numbers for each event but always promise a range of rooms to play in including a communal area. Security is hired for each event in addition to a professional hostess to keep things swinging.
Regular party nights are held most Saturdays with gangbang events running on some Fridays. Gangbangs are a highlight of the calendar but not regularly run. A controlled event with one or two women and up to ten men, one gang bang can last up to 90 minutes with guys paying €140 for the privilege of taking part.
Annual membership is charged at €240 (couple), €350 (single guys) and €30 (single females) with party fees being charged on top.
Application forms and event dates are available online.
Vanilla Club
Located in Co. Wicklow, the Vanilla Club is a swinging haven with a fully licensed cocktail bar, 2 playrooms and 5 bedrooms. The venue has plenty of great facilities to aid adventurous play with a St Andrews Cross and other accessories. All members must attend a meeting prior to being approved with entry fees being charged as follows:
| | |
| --- | --- |
| Ticket Type | Ticket Price |
| Single Female | €20.00 |
| Single Male | €40.00 |
| Couples | €40.00 |
Running most Saturdays from 9.30pm, the club is popular in the Wexford area and attracts good numbers.
T H Club
https://www.facebook.com/groups/219396958260074/231495357050234/?notif_t=group_activity
A group specifically aimed at those men and women who want to get it on with the transgendered, transvestite or transsexual community. The club is open Fridays and Saturdays from 9pm to 4am with admission being €10. A kinky venue, we can't be sure if the action takes place inside or at post-parties but the club does get hired for private events from time to time so it's worth keeping an ear to the ground, if this is your kind of scene. The club is on Hardcourt Street in Dublin.
Irish Swingers Club
http://www.irishswingersclub.com
The Irish Swingers Club was established in 2010 and holds its events at a luxury apartment suite in the city centre of Dublin. A three month membership will cost you €95 and gives you exclusive access to all weekly parties, introduction services and member only events.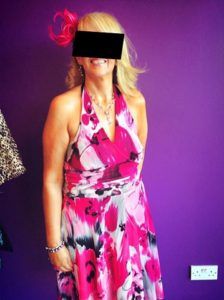 With parties being held every Saturday night for members and visitors, the Irish Swingers Club is a popular venue for sex tourists. The international feel gives the club a fresh choice of partners each week and guarantees a good mix of visitors. Tickets are priced at €95 per couple or €35 for single females. Single gents need to contact the club manager to check on available numbers.
The club hosts big events for special occasions as well as countrywide tours, members nights and organising private sex parties on demand.
i-Kandi
Based in Limerick, i-Kandi has been running since 2009 and is an open club that has leisure facilities on site as well as a wine bar. The club runs two nights a week for swingers parties in the onsite nightclube, Carte Blanche.
Tickets are priced at €22 with membership applications being available through their website. It usually takes around 48 hours to get approval but day passes can be purchased on the door.
You can find our more with our full guide to i-Kandi.
Happy Swing Club
South East Ireland
This very private, members only club is pretty secretive about membership and venue, assuring all of its guests 100% discretion. It's so secret that we only know that it exists through rumours. To find out more, you will need to contact the organisers directly (see Swing4Ireland for details).
Other Resources
The Irish swingers website, Swingers, is a free to join community of like-minded individuals from across the country looking for adventurous adults in their area. You are required to upload a photo and provide some basic details to begin with but once registered you can browse the groups, events and other member's profiles. The site also has details of dogging hot spots as well as videos and photos posted by other members.
Groups are organised by interest, location or just random keywords. To take part in a group conversation, you will need to individually request to join each group.
Swing4Ireland is also another useful resource for singles and couples who are interested in the swinging scene. Again, free to join with plenty of useful information on groups, events and dogging hook-ups, Swing4Ireland has plenty of extras to offer. Premium membership costs €17.62 per month and allows you full access to members videos and photos as well as unlimited messaging across the site.
Club Aphrodite gives you access to a few clubs running in Northern Ireland including Derry and Upper Malone. Mostly private venues open to members of the website, events include 'Greedy Girl' meets, Irish Sex Parties and swinging events. The scene north of the border is very much more about private house parties than official clubs. This doesn't mean a drop in the standards of accommodation with many members having specially designed rooms in their homes to host adult play en-masse. Membership with the site is free but you can upgrade for less than €30 per month to access photos, videos and contacts. Bear in mind that the private events are only available to members of the service.