Want to know which Austrian brothels are worth visiting?
With a fully regulated and legalised system of prostitution, Austria does not have red-light districts like those you can find in Germany or the Netherlands. Instead much of the sex industry is undertaken behind closed doors in licensed brothels, FKK clubs or via private escorts. Few women work on the street as there are so many establishments offering sex. But with so many laufhauses, brothels and bordellos, how do you know which ones are the best?
In this guide, we take a look at the best brothels in Austria along with a full listing, city by city of all the bordellos and laufhauses in the country.
---
---
Prostitution in Austria
Prostitution is fully legal in Austria with most of the country having easy access to either a laufhaus and/or brothel or an FKK club. Some towns which only have a few thousand residents have a brothel to serve the community and it is largely an accepted make-up of the country.
As part of the regulations, prostitutes must have regular medical examinations for STDs and AIDS. Some parts of the country also impose restrictions on the times and places that brothels (and other forms of prostitution) may operate between and from.
The majority of sex workers in the country come from Romania, Hungary and Bulgaria with Slovakia and Czech Republic also keeping the European end up. However, there are also quite a lot of African (Nigerian) and Asian (Chinese) prostitutes working in some of the city brothels.
It is estimated that around 10-20% of women working in brothels in Austria are home-grown.
Customers typically expect to pay around €100-€200 per hour at a good brothel. Laufhaus prices are often cheaper.
Best Austrian Brothels by City
With more than 70 brothels to choose from, it's been tricky to decide which brothels to include in this top list, so we've gone with the help of recent punter reviews as well as overall reputation, service and what's on offer.
So, without any further ado, here is our full list of the best rated Austrian brothels by city:
Vienna
Austria's capital city is a popular destination for many tourists, both those on business as well as on pleasure. There are more than two dozen brothels in Vienna with most having a reasonable reputation but differing on price, service and standards.
Our pick of the top brothels in Vienna are:
Love Story Bar
Nordbahnstraße 46, 1020 Vienna
The Love Story Bar has been one of Vienna's finest bordellos for over thirty years and has gained itself an excellent reputation over the decades. Not only is it a popular brothel but it also a fine bar with a good atmosphere and offering the delights of female company before retiring to a private room.
In this way, the Love Story Bar is more of a gentleman's club offering extra services than a simple, pull up, pull in brothel.
In keeping with an elegant establishment, the women at Love Story all offer a high standard of service and are well-prized for their looks and figures.
Rooms are just as elegant with some offering more than just the home comforts. Love Story has a good BDSM suite that allows one or two of  the more experienced courtesans to really let their hair down with a client.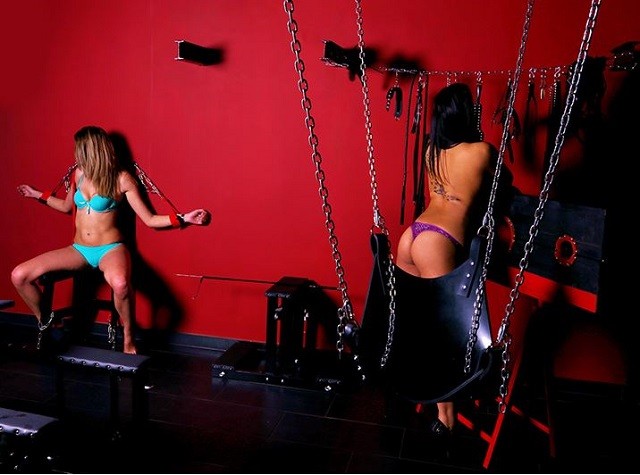 The Love Story Bar is open as follows:
Tuesday to Friday: 3.00pm to 6.00am
Saturday to Monday: 8.00pm to 6.00am
Maxim
Kärntner Str. 61, 1010 Vienna
More of a sex/strip-club than just a brothel, the Club Maxim in Vienna is well known for putting on a great evening of entertainment. The downstairs area has a lively DJ and several poles plus a reasonably priced bar (for the city). Entertainment comes in the form of strippers and, of course, the company of prostitutes.
What makes this venue hit our list is the selection of girls available and the consistently good feedback. Service is regarded very highly and the ladies are considered to be very attractive.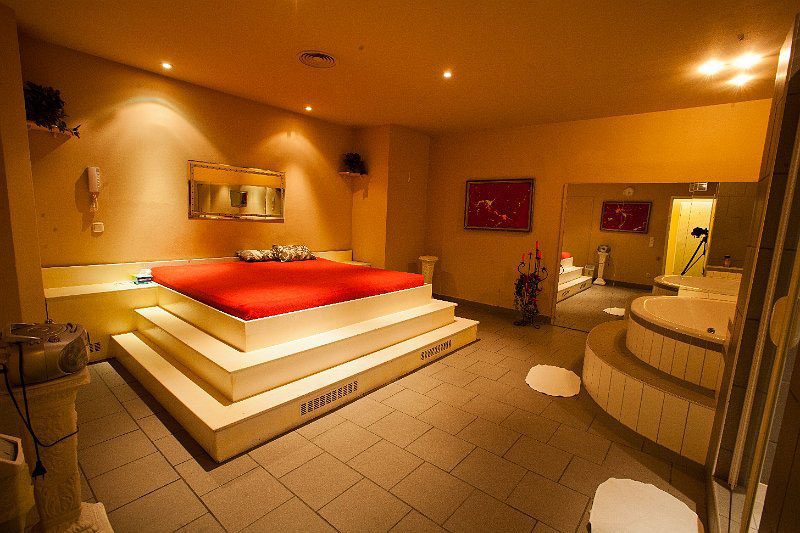 Costs for a private session with one of the girls are around €150 for a half hour and €200 for an hour with entry to the club being free (prices correct at time of review, please check with the venue for current charges).
The Maxim Club is open daily from 9.00pm to 6.00am.
Monaco Bar
Lindengasse 4, 1070 Vienna
Another brothel with a great central location in the heart of Vienna, the Monaco Bar is a small studio brothel with an intimate atmosphere. Like Love Story, the set-up is similar to a gentleman's club and you are welcome to stay in the bar to enjoy some drinks with the ladies before making your choice and heading to a private room.
It's a decadent venue with warm and sexy red décor, lit by a glow of golden candle style lighting. Though smaller than the Maxim and limited in choice to just a handful of ladies, the Monaco has a touch of glass that makes their guests feel more exclusive.
The Monaco Bar is open as follows:
Monday to Wednesday: 7.00pm to 5.00am
Thursday and Friday: 7.00pm to 6.00am
Saturday: 8.00pm to 6.00am
Sunday: Closed
Graz
The country's second largest city with a population of around 280,000 people, Graz is another popular tourist destination. It is also a university city.
There are a dozen brothels in Graz, each catering for different tastes and budgets but our choice of the best bordellos in this part of Austria are:
Casa Trieste
Triester Str. 394, 8055 Graz
The Casa Trieste is a laufhaus style brothel to the south of Graz along the built-up and busy B67. It specialises in fetish and BDSM with the addition of a purpose-built studio on the first floor; Studio Shakira. As well as the dungeon space you can also enjoy the Slave School and 'hospital'. However, sessions with Lady Shakira are by appointment only and only after agreement over the telephone.
You can find a mix of ladies occupying other rooms including a trans courtesan and dominatrix; full details can be found on the website and walk-ins are welcome.
It's a popular laufhaus that is open daily from 9.00am to 1.00am
Claudius Caesar
Waagner-Biro-Strasse 8, 8020 Graz
The Claudius Caesar is a stunning bordello with a flair for the extravagant. Rooms are themed with luxury and great attention offering suites such as the Bedouin Tent, the French-Maltese Room, Asia suite Egyptian and Indian rooms.
The downstairs bar area is just as sumptuous as the rooms themselves and the girls do not let the side down when it comes to appearances.
Ladies are paid separately but the price for room hire are as follows:
½ Hour Standard Room: €50
1 Hour Standard Room: €90
1 Hour Room with Whirlpool Bath: €100
2 Hours VIP Room: €170
It's a theatrical brothel where the staging sets the mood for an evening of fantasy and pure delight. It's a popular choice for tourists and has a good range of European clientele including German, English, Slovakian and from Czech Republic.
Claudius Caesar is open as follows:
Monday to Friday: 5.00pm to 4.00am
Saturday: 6.00pm to 4.00am
Sunday: 6.00pm to 2.00am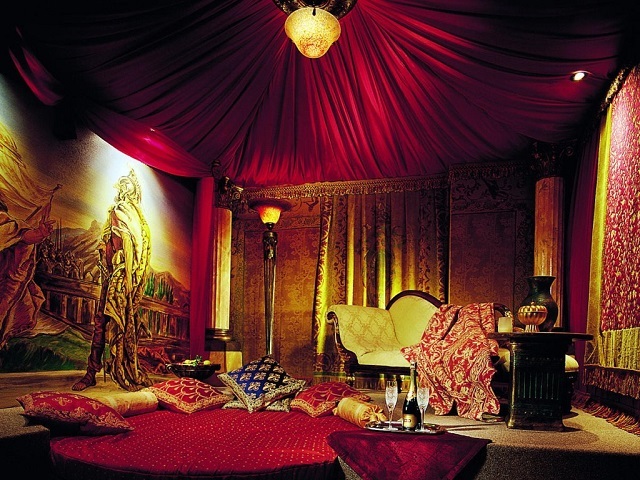 Peepshow
Schönaugürtel 16, 8010 Graz
The peepshow is a modern, digital reimagining of the traditional laufhaus format. Guests are screened on entry and then presented with a touch screen presenting the facilities and services on offer. From here you can navigate the brothel and choose a lady, room and what kind of service you want. Think of it like a huge vending machine where you get to order the lady of your choices in the room of your wishes.
The venue has a selection of themed rooms as well as voyeur cabins, quickie rooms, video rooms and even a glory hole. Guests can also enjoy the open show lounge to take full advantage of the talent on offer as they perform on a two-way mirrored stage.
There are usually half a dozen (if not more) girls to choose from and all the details of availability, services and bio are available online, including recent reviews.
Peepshow is open as follows:
Monday to Thursday: 10.00am to 10.00pm
Friday: 10.00am to 11.00pm
Saturday: Midday to 11.00pm
Sundays (and public holidays): 2.00pm to 10.00pm
Bar Tiffany
Josefigasse 8, 8020 Graz
This brothel in the north west of Graz is a typical one for Austria and is not a big venue. The small bar has a podium and pole for performers, some booth seating and a decent selection of drinks Private rooms enable guests to get more intimate with their hostesses once they have made their choice in the bar.
The club has a selection of 16 girls on their menu and it is here where you will find how they differ from other clubs. As well as a more diverse range of looks and ethnicities, you will also find a TS courtesan as well as some older women in the MILF range. Most punters express satisfaction at the service which can be more 'nasty' than a typical GFE.
Bar Tiffany is open from 2.00pm to 6.00am, Monday to Saturday and from 8.00pm on Sunday nights.
Best of the Rest
From across the rest of the country, we've selected a handful of other brothels, outside of Graz and Vienna, that are well worth a visit if you are in the area.
Full Listing of Austrian Brothels
There are dozens of brothels in Austria from large laufhaus style walk-ins to boutique bordellos and those that provide more up-market courtesans. Some are located in towns with just a few thousand residents.
Whilst we've selected the best rated brothels in Austria in our above review, we know that sometimes you might find yourself a long way from the cream of the crop. With this in mind, here is a full listing of all the brothels in Austria listed alphabetically by their closest town, city or village:
| | | |
| --- | --- | --- |
| Brothel Name | Address | Town or City |
| Eros Bar | Waldsiedlung 184 | Breitlenau |
| Nachtbar Emanuella | Leobner Str. 47 | Bruck an der Mur |
| Club Arabella | Rusterstraße 138 | Eisenstadt |
| Dolce Vita | Linzer Str. 56a | Freistadt |
| La Villa Imst |  Industriezone 41c, | Gemeinde Imst |
| Carisma | Schönaugürtel 16 | Graz |
| Casa Trieste | Triester Str. 394 | Graz |
| City | Lendplatz 25 | Graz |
| Claudius Caesar | Waagner-Biro-Strasse 8 | Graz |
| Eros Bar | Neubaugasse 24 | Graz |
| Inkognito | Ziehrerstrasse 72 | Graz |
| Lagergasse 126 | Lagergasse 126 | Graz |
| Laufhaus Nord | Wienerstrasse 48 | Graz |
| OaseX | Prankergasse 21 | Graz |
| Paradise | Am Engelsdorfgrund 4 | Graz |
| Peepshow | Schönaugürtel 16 | Graz |
| Tiffany Bar | Josefigasse 8 | Graz |
| Lady O | Hainfeld 67 | Hainfeld bei Fürstenfeld |
| Nightclub Exotica | Imlau 33 | Imlau |
| Casa Cinquanta | St. Veiterstraße 21 | Kärnten |
| Romerbad Casa Carinthia | Unterrain 1 | Kärnten |
| Laufhaus Splash | Gewerbestraße 2 | Kemmelbach |
| Babylon | Freyenthurn | Klagenfurt |
| Bar Carmen | Lastenstraße 11 | Klagenfurt |
| Laufhaus Paradis | Spitalgasse 9 | Klagenfurt |
| Club Rendezvous | Wr. Str. 114 | Krems |
| Erotik Laufhaus Leibnitz | Neufeldstraße 5 | Leibnitz |
| City Live | Kornstraße 8 | Leonding |
| Laufhaus 6 | Leonfeldner Str. 293 | Linz |
| Moulin Rouge | Wiener Str. 217 | Linz |
| Scala Nightclub | Wiener Str. 680 | Linz |
| Tina's Bar | Hauptstraße 125 | Neudörfl |
| Hot Lady Laufhaus | Vormarkt Ufer 3 | Obernberg am Inn |
| Samtpfötchen | Brückenstraße 2 | Obernberg am Inn |
| Carmen's Erotiksalon | Kremstal Bundesstraße 5, | Pasching |
| Laufhaus Pony Ranch | Ratschendorf 133 | Ratschendorf |
| Haus Diskret | Harham 51 | Saalfelden am Steinernen Meer |
| Laufaus Altstadt | Herrengasse 18 | Salzburg |
| Roma Club | Bayerhamerstraße 71 | Salzburg |
| Römerbad Casa Juvavum | Kirchbergsteig 4 | Salzburg |
| Pussycat Villa | Viehofner Str. 17a | Sankt Pölten |
| Laufhaus Kleeblatt | Sportplatzstraße 6 | Sattledt |
| La Rose | Hermine Berghofer-Straße 48 | Schwaz |
| Bar L'Amour | Jauern 4 | Spital am Semmering |
| Stadt Wien | Unterer Schiffweg 1 | Steyr |
| Bar Voyage | Aigelsbrunn 25 | Straßwalchen |
| Laufaus A9 | Voitsdorfer Str. 16 | Traunkreis |
| Club Laufhaus Evita | Niederland 1078 | Unken |
| Bar Schönbrunn | Schönbrunn Schloßstraße 46 | Vienna |
| Blue Velvet Nightclub | Kramergasse 5 | Vienna |
| Club Doreen | Ortliebgasse 10 | Vienna |
| Der Tempel | Boltzmanngasse 13 | Vienna |
| Frivoli | Halbgasse 11 | Vienna |
| Hollywood | Kandlgasse 26 | Vienna |
| Ici Paris | Wagraer Str. 242 | Vienna |
| Kontakt Café | Sechshauser Str. 18 | Vienna |
| Kontaktzone | Raaber-Bahn-Gasse 10 | Vienna |
| Laufhaus Kontakt-Zentrum | Süßenbrunner Str. 7 | Vienna |
| Le Swing | Hannovergasse 5 | Vienna |
| Love Story Bar | Nordbahnstraße 46 | Vienna |
| Manhattan Bar | Neubaugürtel 18 | Vienna |
| Massage Studio Simply Top | Mellergasse 22 | Vienna |
| Max Winter Laufhaus | Max-Winter-Platz 22 | Vienna |
| Maxim | Kärntner Str. 61, | Vienna |
| Monaco Bar | Lindengasse 4 | Vienna |
| Pigalle | Große Mohrengasse 44 | Vienna |
| Refugi O | Morizgasse 9 | Vienna |
| Romantic Bar | Spengergasse 13 | Vienna |
| Studio 124 | Gumpendorfer Str. 124, | Vienna |
| Studio East Roses | Wolfganggasse 38 | Vienna |
| Studio Passion | Handelskai 208 | Vienna |
| Studio Relaxe | Stolberggasse 21A | Vienna |
| Traumland | Schlösselgasse 11 | Vienna |
| Laufhaus Villach | Lederergasse 20 | Villach |
| Siam Bar | Hans-Sachs-Straße 30 | Wels |
| La Villa Wörgl | Wörgler Boden 1b | Wörgl |
| Sex & Party Nightclub | Hauptstraße 51 | Zeltweg |
Featured image via Love Story Bar, Vienna.